6 Years of Blogging
Today marks year 6 of blogging! I remember hearing about blogs back in college (I graduated in 2004) I never thought I would have anything to write about or share so I never took an interest. I started my photography business in 2009 after being laid off and I dabbled in blogging on WordPress in 2013 when I moved to Paris but I had no idea what I was doing and wasn't consistent.
After returning from Paris in 2015, I was homesick for Paris and decided to create Everyday Parisian. I felt a void among Francophiles and loved the idea of the blog as a creative outlet. The blog was originally going to be focused on French finds in the US but after a trip to Paris that October, I quickly realized people wanted to know where to eat, drink, and explore in Paris even more. The blog content shifted to be more of a mix between the two.
When the pandemic first hit in 2020, I again had to make a significant shift in content.
We were all at home and the borders were closed so no one was traveling to France. I introduced the Frenchify series which I thought would be a few posts but continued into so much more. Readers continue to request Frenchify posts on different topics. We Frenchified our homes, meals, and clothing to be inspired by the French lifestyle.
I was able to connect with so many of you through email, DM's on Instagram, and some even over the phone during lockdown. It was a challenging time but we made it through together. I also baked and cooked more than I ever imagined I would and was able to become so much more creative with meals using simple ingredients.
The world shifted once again when the world opened up to travel last summer. My first trip out of the country was to Italy where I celebrated the blog turning 5 from Capri. I made my way back to Paris in the fall for the Atlas Adventures trip made up of 24 amazing women. The weather was perfect and the city wasn't full. It was one of my favorite trips to Paris.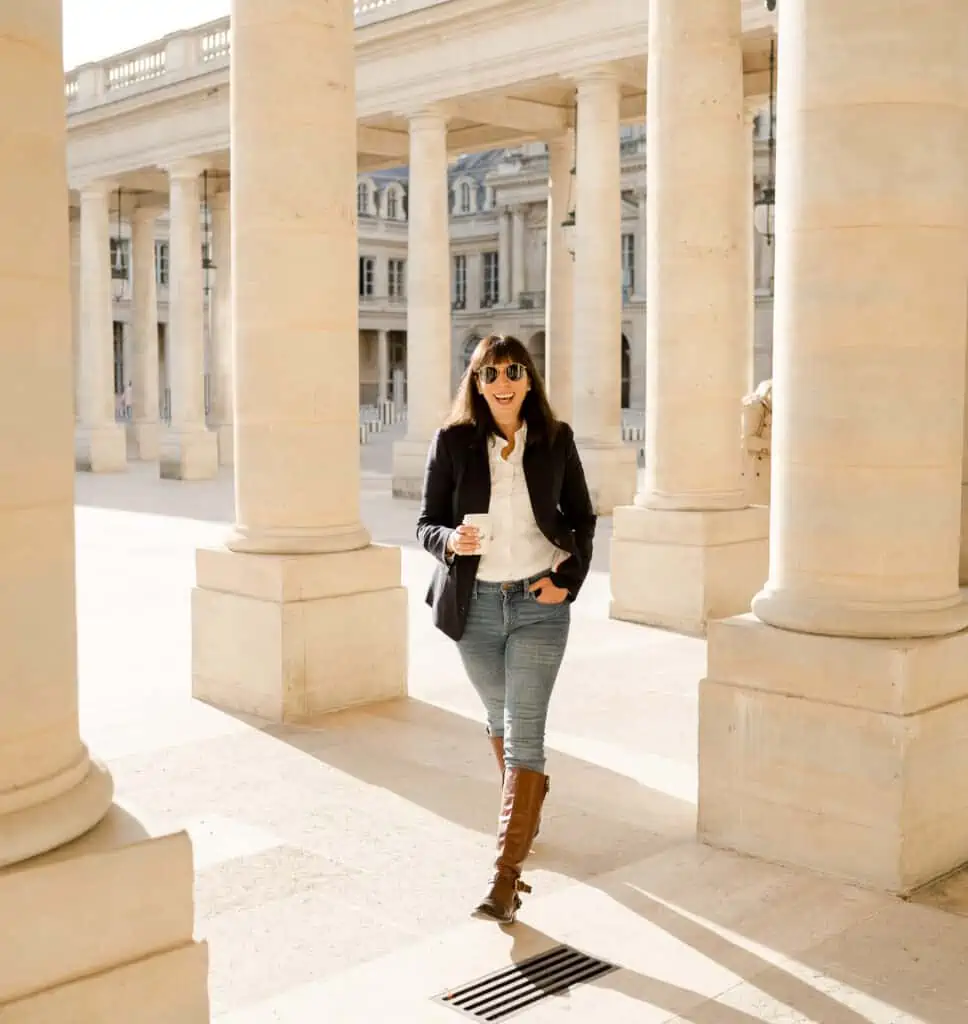 Year 5 has had some highlights and challenges
Highlights: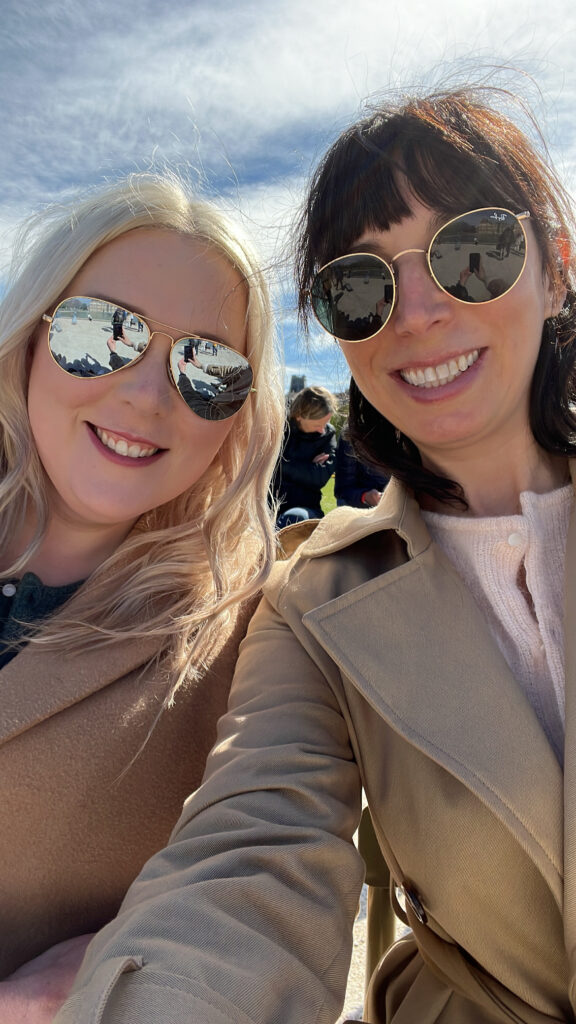 I continue to work with Alyssa who has been an amazing support in helping me run and grow the blog.
She is based in my hometown of Cincinnati. She joined the Atlas Adventures spring trip and we were able to explore Paris together.
I hit a major milestone for blog traffic last year and beat a big goal of mine.
I have been able to work with some incredible dream brands.
Sézane, Cuyana, and Diptyque are all brands I love and have wanted to work with for years. This year, I was able to make that possible. I am very selective about the brands I work with and turn down a majority of offers. Being authentic is very important to me as well as gaining and keeping your trust.
Links I love continue to grow and there are over 13K email subscribers getting Sunday reading sent to their inbox.
This is a great way to connect with the community worldwide by sharing my favorite articles, podcasts, shows, and beauty, and fashion items. Links are also a tribute to my grandmother and it makes me very happy to know the tradition of sharing articles continues. My family and friends send me articles to consider sharing which makes it even more fun to have people help contribute.
I am so grateful for this amazing community of Francophiles.
You are all so supportive and loving individuals. You not only cheer me on and support me as a photographer and blogger but also in my personal life.
I recently did my first in-person meet-up at the Wells Street art festival.
It was my first time since 2019. I had the opportunity to meet so many new and old faces and give so many of you hugs and share my love and gratitude with you in person. I am excited to celebrate year 6 at Diptyque in Chicago tonight and at the Bastille Day celebration at Lincoln Common next week.
Challenges:
I am feeling major growing pains.
I used to be able to reply to everyone's DM's and comments. But now between 100's DMs a day on Instagram, blog comments, and emails it doesn't all get done in a day. Emails slip through the cracks or a blog post doesn't get written.
Time management.
I need a better schedule to balance it all.
Goals:
To create more valuable free content for trip planning.
This has always been a goal that continues to roll over. More and more of you are booking first-time trips, weekends, family vacations, and honeymoons in Paris and I want to make sure you have the best trip.
More videos.
This is also been a challenge. Since the idea of a video vs a still image is so different from me it feels like I am learning something foreign.
More recipes.
This also includes videos. I have really enjoyed cooking and baking over the past few years and I would love to continue to inspire you to do the same at home.
I would love to know what you want to see coming up in year 6! Thank you so much for following on this journey.