Over the years, I have learned my lesson on sunscreen. I am in my early 40s and always wish I had started earlier when it comes to wearing sunscreen religiously. I habitually put on sunscreen in the morning and reapply throughout the day, especially if I walk with Henri or play ball. Below are five favorite sunscreens for summer broken down by brand. I am not a sunscreen expert, nor do I claim to be. Please consult your dermatologist if you have concerns about your skin and sunscreen. I also recommend getting your skin checked yearly. 
Tips for Sunscreen Application
Apply Often. You can leave some great small tubes in your bag for on-the-go reapplication. When I find out in the sun and need to reapply, these come in handy, and I like to keep them with me.
Keep it Accessible. Leaving it out on the bathroom counter reminds me that I must put it on as my last layer of skincare. It is also right by the door next to my keys, so I throw some on as I put on my shoes.
Check the Expiration Dates. When it doubt, throw it out. They have a good amount of time on each tube, but you should pitch it if you think you have had it for a while.
Stay out of the sun during peak times. The time of the day when the sun is the strongest is from 10 am – 2 pm. It's helpful to wear a hat and sunglasses for added protection.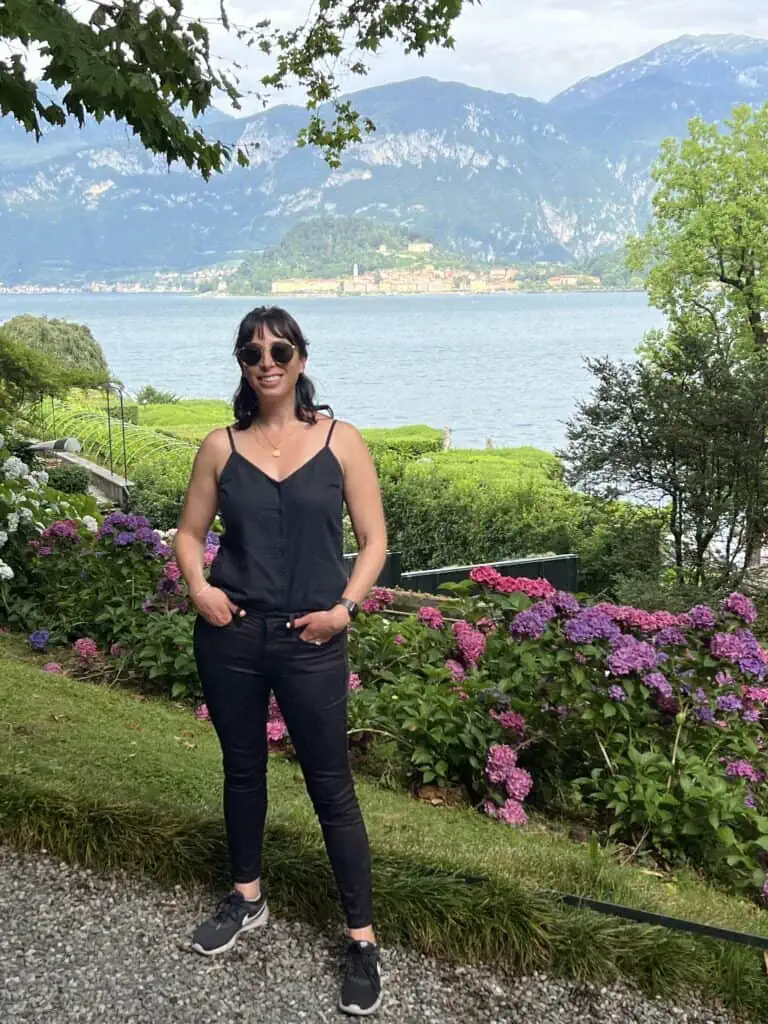 One of my favorite sunscreen brands is Supergoop. I have been a customer for over five years and love the brand. It helps make wearing sunscreen much more accessible than other sunscreens. I found a sticky mess or some that stung my eyes after swimming. This is probably the brand I wear the most, and the amount I own is a bit much. My husband jokes that we must buy more sunscreen when he knows we have plenty.
My favorites include the Unseen sunscreen, PLAY with SPF 50, and the Glow screen, which adds a beautiful golden glow with sunscreen protection. This PLAY sunscreen is a great spray when covering your body.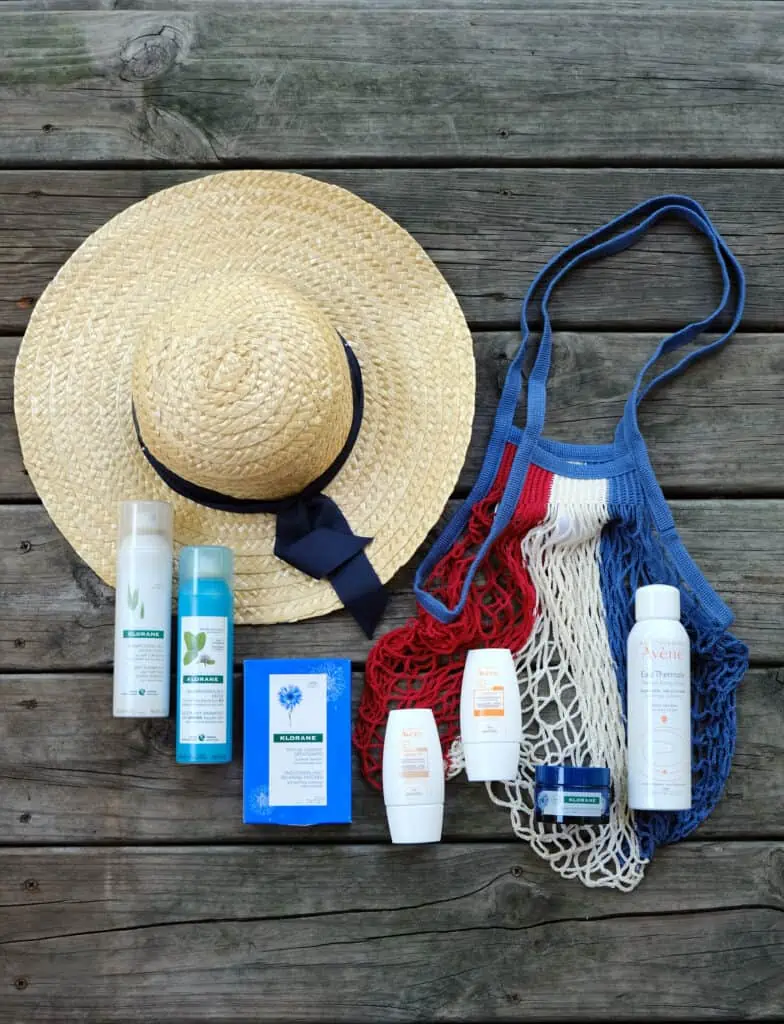 Avène has a great mineral sunscreen with options in a tinted sunscreen compact or a lotion. I use them both. They also released a mineral sunscreen for the face and body with 50 SPF and water resistant for up to 80 minutes. This is great for summer vacations when you are in and out of the water.
You can save 15% on your Avène order using the code REBECCA15 at checkout.
Anthelios is a sunscreen brand from La Roche Posay with broad spectrum UVA/UVB protection and antioxidants to protect skin from free radicals.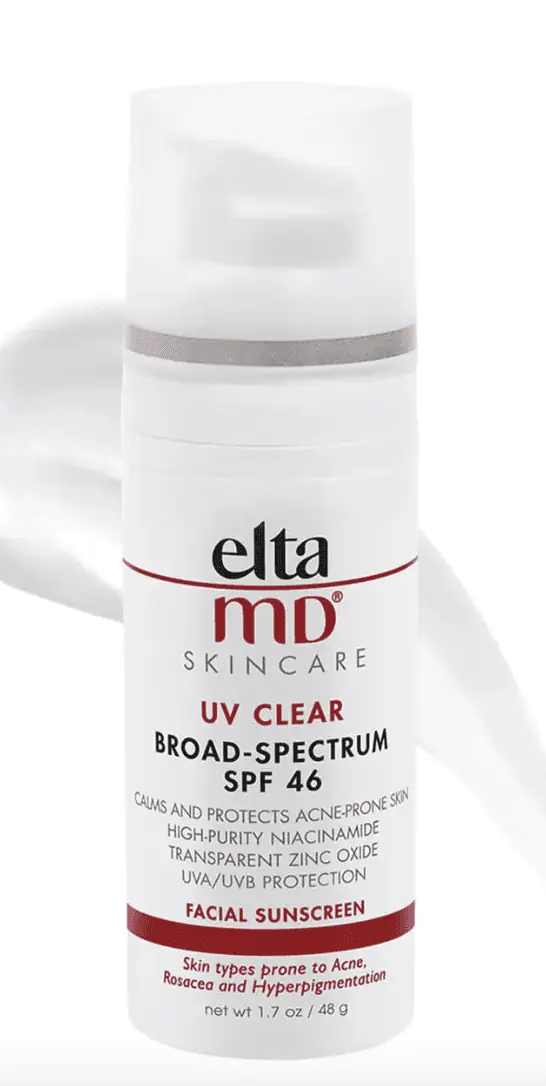 I just purchased the EltaMD Broad Spectrum SPF at the recommendation of so many of you. This is great if you have sensitive skin, acne prone, or rosacea. It does have a stronger sunscreen smell than some of the others listed in this post.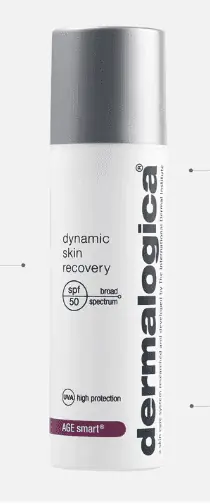 I love Dermalogica products and have been using them for years. One of their best products is the dynamic skin recovery cream with SPF50, a 3 and 1 moisturizer. This is great for aging skin.
*This post includes affiliate links. I make a small commission off of items purchased from my links at no cost to you. Merci!