This week was a short one due to Memorial Day Weekend in the US. I took time off on Monday for the first time in a while and it felt so good. It was much needed to step away from social media, get a little sunshine, and relax. It felt like Summer came overnight and we skipped Spring. I was able to wear shorts and a t-shirt and this super cute dress I got from Everlane that has been sitting in my closet for months.
At home in France with Mimi Thorinson
Baking Bread in Lyon (you can read or listen to the article) from The New Yorker
54 Ways Coronavirus Has Changed Us (NYT Article)
"Optional" is the new recipe buzzword during the Pandemic
The Coronavirus is a Reminder of Something We Lost Long Ago
I have been looking for a small entry rug over the past month and after one failed attempt, I landed on this one for $15. It is a little pop of color and totally changes the space.
David Lebovitz shares a refreshing Ginger Lemonade Recipe here.
Notecards are back in the shop with two Paris images. Send a little Paris to someone you love with snail mail.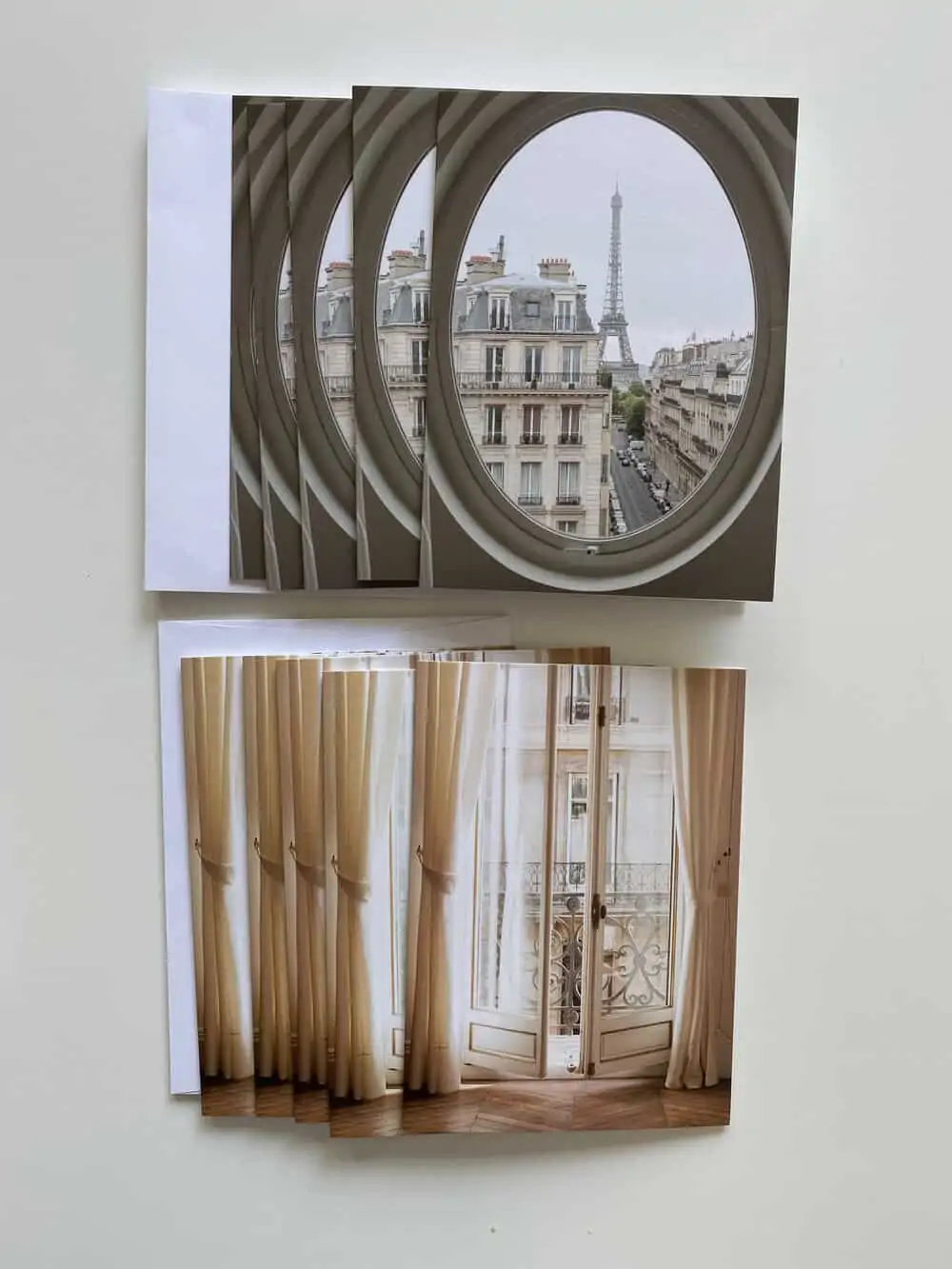 My skin has been a little out of sorts during quarantine. I usually squeeze in a facial but since I am at home full time, I ordered this Detox Mask from Caudalie for the congestion around my nose.
Inside the Flour Company Supplying America's Sudden Baking Obsession
Stumped on what to cook/bake? I rounded up 12 different sites to find recipes online.
French Take Their Apéro to the Streets, testing lockdown limits (NYT article)
The Power of Home Domino Magazine
The Louvre Plans to Reopen After Coronavirus Lockdown
Why Starbucks coffee tastes like travel
If you are looking to grow a garden but you don't have outdoor space, here are 15 Best Indoor Garden Kits from New York Magazine
How to Safely Go on Summer Vacation in the Coronavirus Era
I ordered these facemasks from Everlane and they arrived this week. I got 6 so I could wash and use them daily. They are great for a small face like mine or even kids.
Frace told 'go out and spend money' to stimulate the economy
How the Experts Rate the Risk of Summer Activities
My Paris: Simon Kuper on life, loss, and love in The Marais (this is FT) I was able to read it but they limit the number of articles per month.
This post includes affiliate links. I make a small commission from items purchased through my links. Merci!