This post does include affiliate links. I make a small commission if something is purchased from one of my links.
I officially leave on Wednesday night which means I should probably start thinking about what I am packing for Paris. I am packing in a carryon for Paris and Hong Kong so things are going to have to be creative. My Away Suitcase has been one of my favorite purchases of the whole year and has been around the world with me.
For more ideas on what to Pack for Paris in the Fall.
Don't miss my 10 Packing Essentials for Paris in the Fall and What to Pack for Paris in the Fall
I will be in two very different climates so it is important to dress in layers. I can go lighter in Hong Kong. The weather in Hong Kong will be in the 80's and Paris will be in the high 40's and rain. Here lies my challenge.
Outerwear
This weekend, I broke out the new Sézane coat just to make sure I would be warm enough in Paris. I have been keeping this zipped up and hanging in my closet since Summer. I added a scarf and it was good to go even at night walking on the water where it felt like it was 30 degrees. I will wear this on the plane no need to pack it and it will save extra space. I don't normally wear a hat, but someone reminded me that I should pack one. I have these tech gloves that I got for a gift last year and love them.
My Camera and Cuyana
I carry two cameras one has multiple lenses and the newer one is much lighter and has one fixed lens. I am getting used to using this one more and more and it is much easier on my back.
I don't go anywhere without my Cuyana bag. For a full list of everything I carry with me on a day out, you can read this post.
Sweaters
The weather right now is looking like rain is in the forecast for a big portion of my trip. I always recommend packing at least one café sweater for Paris. This is one comfortable and warm sweater for sitting at a café while it rains. I am bringing this one which I bought at the Nordstrom Sale earlier this year. I got it in a size S and returned it for an XS since it runs big. This has been a customer favorite. 
I am bringing two Sézane sweaters, one red and one hunter green. I bought them both last year and I have worn them on repeat.
Jeans
I typically bring three pairs of jeans. Two are from Madewell, one dark and one black and one pair of Hudsons. I wear one pair on the plane and two I will pack rolled in my suitcase.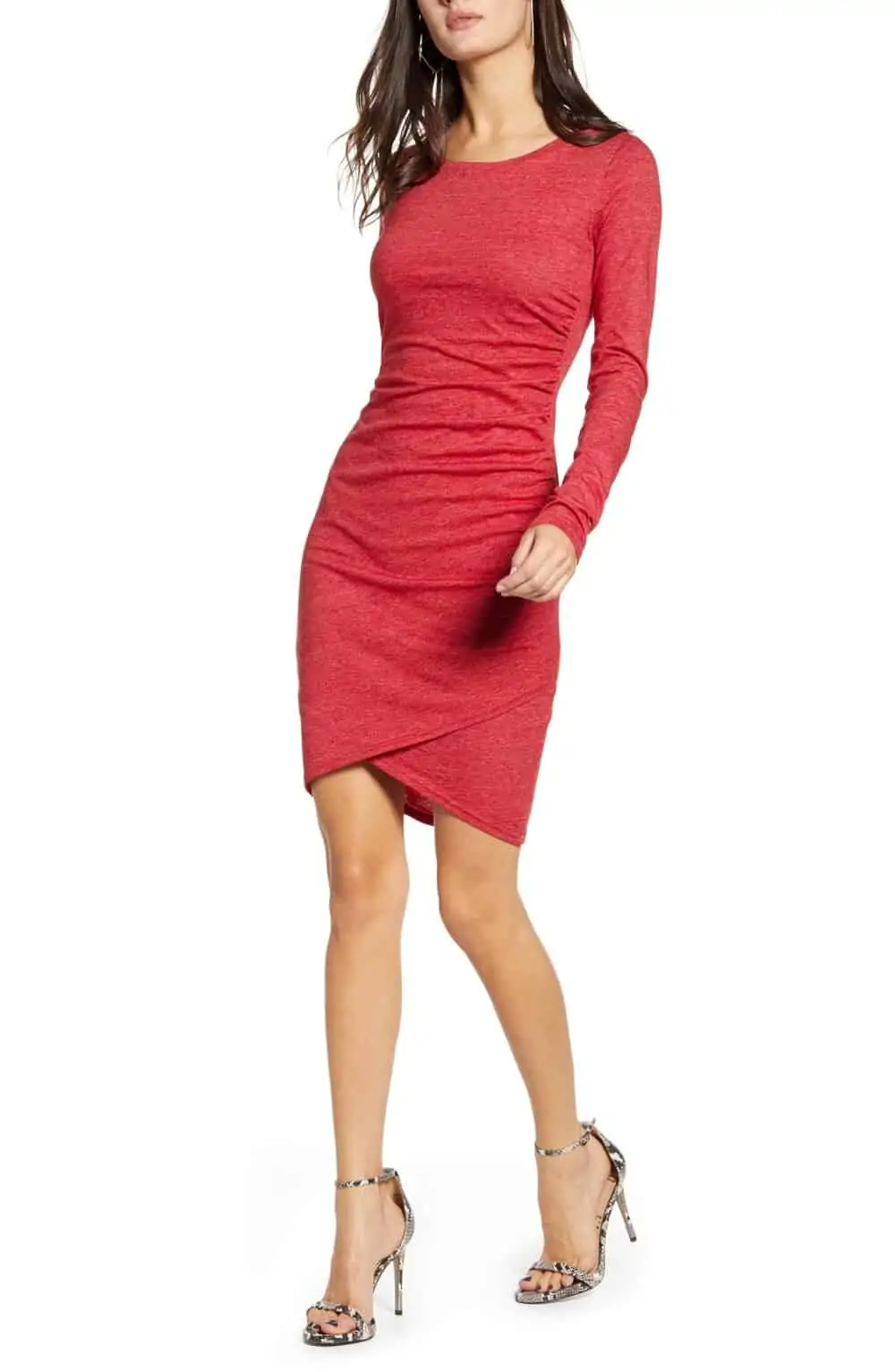 The Leith Long sleeve dress that I have been raving about for a year is perfect to wear in Fall weather with tights and Blondo knee-high boots and in Hong Kong without tights. Plus, it is only $50. I own it in multiple colors.
Boots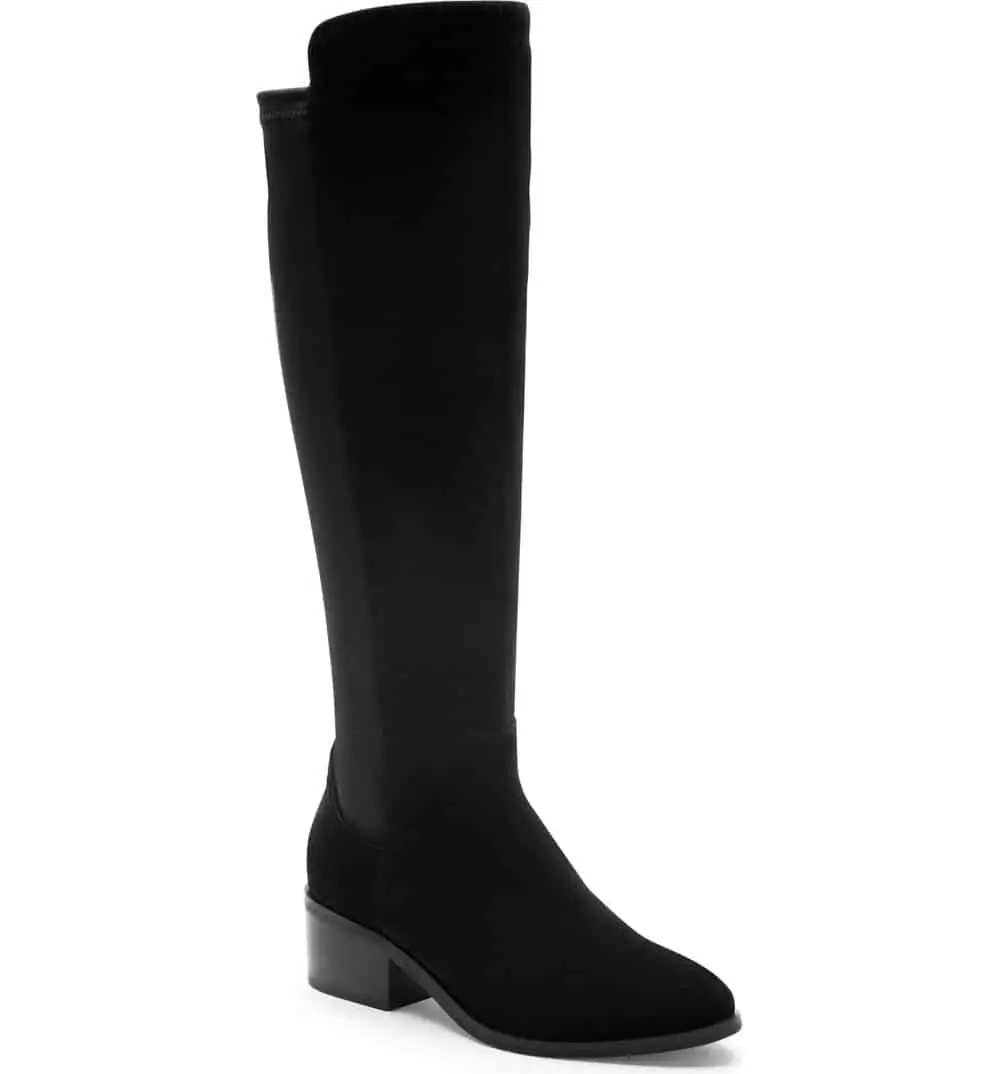 My space is limited so I am going to do my best with two pairs of boots. I am wearing the Blondo knee-high boots and Blondo ankle boots.
Toiletries
My Cuyana bags have been on every trip with me small or large. The smaller one holds my makeup and the larger one holds all my skincare.