If you have been following my travels, you will know I was supposed to be in Hong Kong this weekend. I traveled from Paris to Heathrow to catch my flight to Hong Kong on Thursday to have it canceled due to maintenance issues. The plane was struck by lightening the previous day and they couldn't fix everything in time to get our flight out the following day. They were literally missing one small part. It is better to be safe and I couldn't be upset but after a long day of traveling and not much sleep, I wanted to just start crying. I decided on Plan C (yes there was an A and a B) and took an early flight home to Chicago. I am writing this from my couch fighting a jet lag migraine but all is good. It just wasn't meant to be. There is a great article on How to Deal with Flight delays that is very relevant. Since my flight was delayed for more than 3 hours, I am entitled to money from British Airways under an EU law. More on that later as I file my claim. Fingers crossed it gets me back to Paris early 2020.
This post does include affiliate links. I make a small commission if you purchase something from one of my links. Merci!
Why You Should go to Paris this Winter according to Afar Magazine
The cast of Modern Family is having the best time in Paris right now.
I bought this scarf in grey for 10 euros and you can buy it worldwide from H & M it is super soft and they have so many great colors. 
Violence breaks out in Paris this weekend on the anniversary of the yellow jackets.
For those of you looking for a great deal on Nespresso. Black Friday deals are coming in. This makes a great gift for you or someone who loves coffee. I got mine as a gift 4 years ago from my sister and I love it!
What it was like to photograph Audrey Hepburn
French Classics are going back on the menu thanks to these restaurants. I was able to eat at one in Paris this week and I really enjoyed it!
If you are looking for gift-giving ideas, this should be a good start. What YOU loved most in 2019.
Sézane's new collection is out and this sweater with adorable bow details is on my wish list.
The unspoken rules of hanging art with Nate Berkus
This adorable Amour Sweatshirt is on sale. Perfect for the Francophile in your life. I am adding it to my wish list for the holidays. 
Photographs make the best gifts in my opinion. If you are looking for a frame for a personal photo or something from The Print Shop. I always recommend Framebridge. I have used them several times this year for personal and work projects.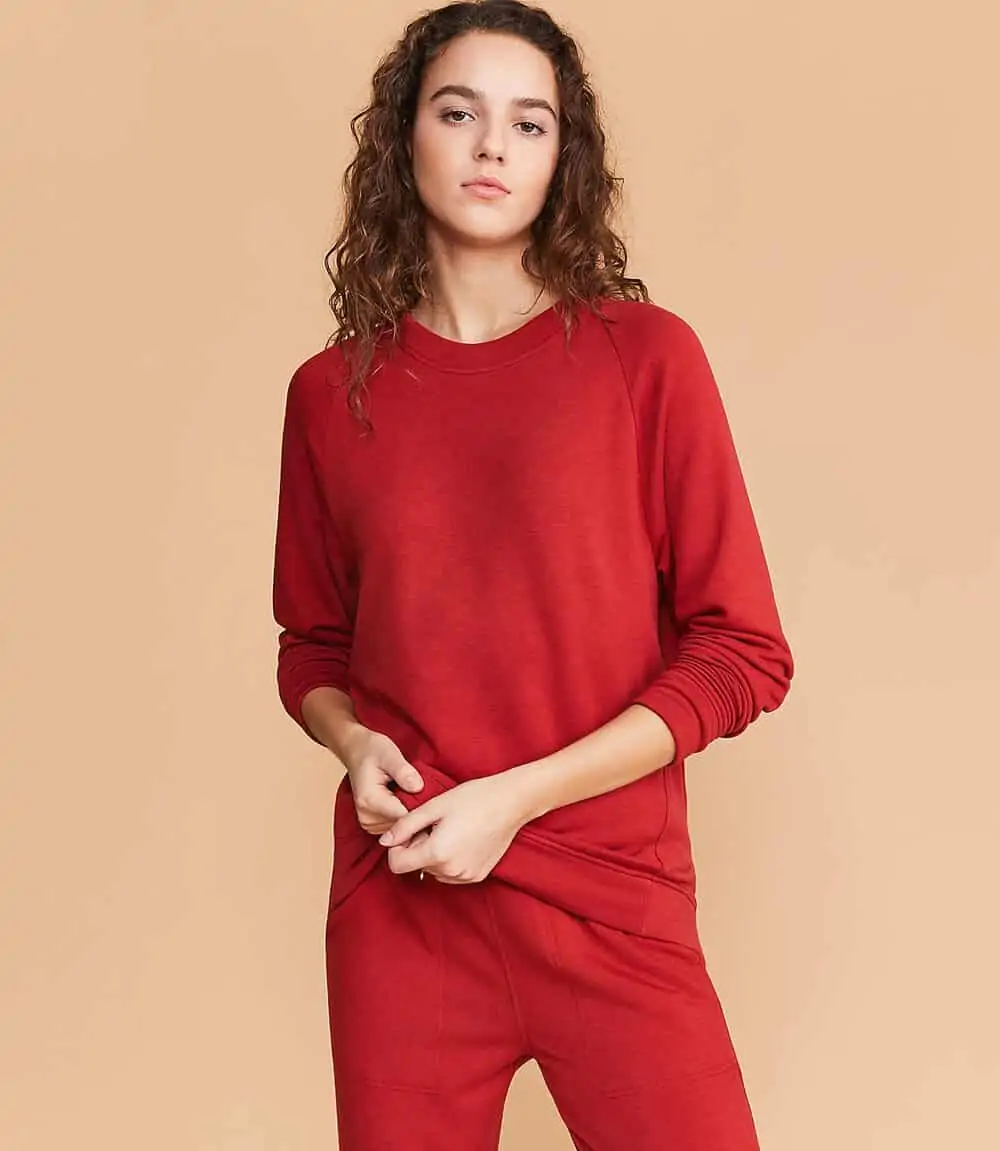 Adding this adorable Lou and Grey set to my wish list for the holiday season. Cold days are here to stay in Chicago. I bought my first pair of Lou and Grey pants earlier this year and I love them so much.
5 Major Protests Planned in Paris over the Next 4 Weeks
10 Best French Restaurants in Paris
French Baguettes from a Vending Machine?
Café Kitsuné expands to the West Village. A little more Paris in NYC
Why the Paris Metro feels more crowded than usual.
5 Reasons you need to dust off your Linkedin Profile. I recently listened to a podcast about this and updated mine. I was able to connect with so many great people for work.
Pickpocketing has skyrocketed in Paris over the last year, Here is How to Avoid It