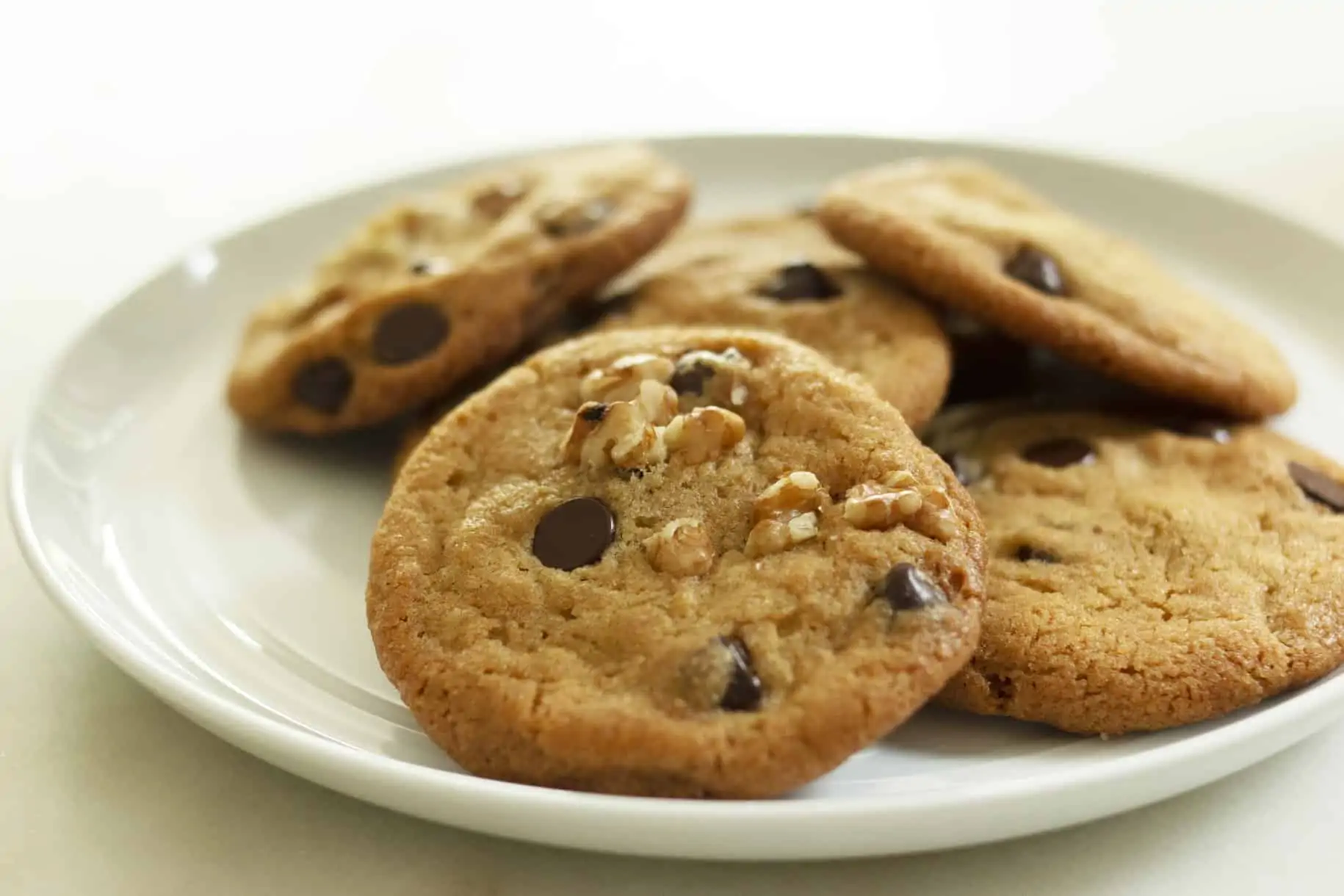 Ultra Soft Chocolate Chip Cookies with Sunflower Seeds
Prep time: 15 M
Cook time: 10 M
Total time: 25 M
Ingredients:
280g grams brown sugar (2 cups)
200 g butter 🧈 (2 sticks)
1 egg
280 g T55 flour (2 cups)
3/4 tsp baking powder
1/2 tsp fine salt
150g chocolate chips ( 1 cup)
150 g of sunflower seeds (can also use dried fruit, almonds, or walnuts)
Instructions:
Shell and grill the sunflower seeds in the oven at 275 degrees Fahrenheit (140 degrees Celsius). While the seeds grill, soften the butter at room temperature.
Mix the sugar and butter. Add the egg. Gradually add the flour, baking powder, and salt.
Add the chocolate chips and sunflower seeds and mix until combined.
Refrigerate until chilled. Best if left overnight.
Make small balls from the dough mixture and slightly flatten them before placing them on a baking sheet, lined with parchment paper.
Bake 10 minutes in the oven at 355 degrees Fahrenheit (180 degrees Celsius).
Remove from the oven and let cool on a baking rack.
Notes:
Recipe by Hôtel de Crillon A Rosewood
Head Pastry Chef Matthieu Carlin
Recommended Products:
Duralex Mixing Bowls
Cookie Sheet
Cookie Scoop
This post does include affiliate links. I make a small commission off of items purchased through my link. Merci!