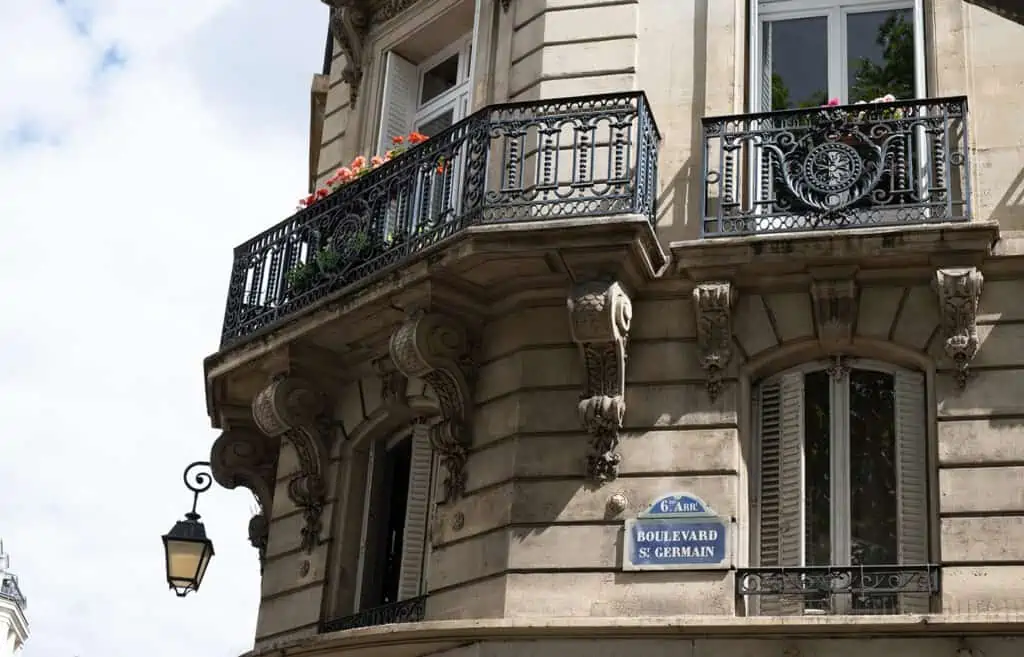 I spent part of the week at home in Ohio visiting my dad and friends. It was a quick trip but always great to be home. I was able to fly home early Thursday morning and spend some quality time with Henri and catch up on work. Summer in Chicago is special and we really try to take advantage of the warmer weather while we have it. I hope you enjoy this week's links I love with your coffee and croissants.
This weekend I was able to work on some wedding details. (shoes, dress, and ceremony details) I am spending the afternoon with my friend Danielle and her girls.
Links I Love Week 33
These colors will rule interiors in 2023. My favorite Homburg Grey that is in our front room is a top color. I would like to think we are trendsetters 😉
How to hang a gallery wall without measuring
I made this Mango Kale Salad with a variation of this cilantro lime dressing from Love and Lemons
Inside the coolest new boutique hotel in Paris (hint, I have stayed here recently)
Sisley Paris came out with an enzyme exfoliating mask I am dying to try. I love their products so much and while they are an investment they work great and a little goes a long way.
I enjoyed Cupcakes and Cashmere trip recap to Paris this summer. It is always fun to see the perspective of someone else's trip to Paris.
This sound machine has been a game changer for both sleep and work. I turn it on to block out any noise while I work and it also helps me sleep at night. It was under $50 and such a great investment. If you have a noisy work from home situation, you will want to look at adding one of these.
5 Charming towns in the South of France One of these was a family favorite when we visited in 2019.
Change these default settings and be happier with your tech. Via NYT. This is so helpful!
I recently watched the Shania Twain documentary on Netflix. I love Country music and really enjoyed her story. And I was surprised how much I still remembered and wish I had the opportunity to see her in concert one day.
It is easier than you think and the fresh ingredients at the farmer's market help so much. I want to put this on everything!
The Orient Express Is Resuming Its Legendary Journeys From Paris—and It's More Glamorous Than Ever This is on my bucket list of dream trips.
Samantha Brown shares 5 easy packing tips. I loved her growing up and she definitely influenced my career path as a kid.
I ordered this Boden blouse in a size 6 and I am obsessed. It comes in 3 colors and I am tempted to buy the navy or the wine color. It is adorable and perfect to tuck into a pair of jeans and pair with ballet flats for fall.
Another piece I recently ordered and loved is this v-neck cashmere cotton sweater from J.Crew. I took the sizing notes into consideration (it runs big) and purchased an XS which was perfect. I have it in navy and I know I will wear it on repeat.
No, You're Not "Too Sensitive" This includes self-care tips for sensitive people
I am currently on the hunt for wedding shoes.
I haven't worn heels in forever but know I will want some height. And I need to make a decision about my dress fitting. I am deciding between something like this or this one.
Are you sure you are not guilty of the 'Millennial Pause'?
To Get Out of Your Head, Get Out of Your House
My spruce throw blanket from Boll and Branch is back in stock for Fall/Holiday. This will sell out quickly. I love it for naps. It lives on my couch and Henri loves it too.
Built-Ins Saved This 540-Square-Foot Paris Apartment
Traveling to the south of France this summer or fall? Here is a guide to Nice to inspire your planning.
Your pandemic puppy was not a mistake. This one made me cry. It's a NYT article. If you have limited access, this one is worth it!
This week's best sellers include my favorite gift to give.
I am crushing on this oversized cashmere sweater for Reformation. It's a perfect café sweater for a rainy people-watching day in Paris this fall or winter.
These new luxury hotels in Paris have the most stunning rooftops. I stayed in one of the hotels earlier this year.
I am getting a lot of questions about the necklace that I wear every day.
It is a locket from Monica Vinader with a chain as a second necklace. It was a gift from the brand that I love. I am still trying to figure out what is going on inside the locket. My niece votes for Henri. You can save 20% off the locket with code REBECCA20 at checkout.
5 flat shoe trends every Parisian girl owns
How to know when we spend too much time online and need to log off? This is so helpful and a great reminder for mental health. "Social media is designed to be addictive" Think about this.
Subverting a preppy classic via NYT. Did you own one of these bags? What do you think of the modern twist?
The new way to wear gray hair this summer
On the blog:
I updated 10 Boutique Hotels in Paris
How to Take Care of Your Diptyque Candle I also included all my favorite candles for different people/events/occasions.
What to Cook When It's Too Hot 15 easy summer recipes inspired by EDP readers
What do in Paris in the Summer
P.S. Don't miss a blog post.
Sign up to get Links I Love delivered to your inbox every Sunday.
Supporting The Print Shop helps bring valuable free content to your weekly inboxes.
*This post includes affiliate links. I make a small commission off items purchased through my links at no cost to you. Merci!