I have been making this quick recipe for the last six months and it is something I always go back to for an added layer of flavor for dinners. I love lemon and feta. This yogurt spread has a perfect balance of garlic, lemon, and salty feta. It's perfect with vegetables as a dip or we put it with chicken pita.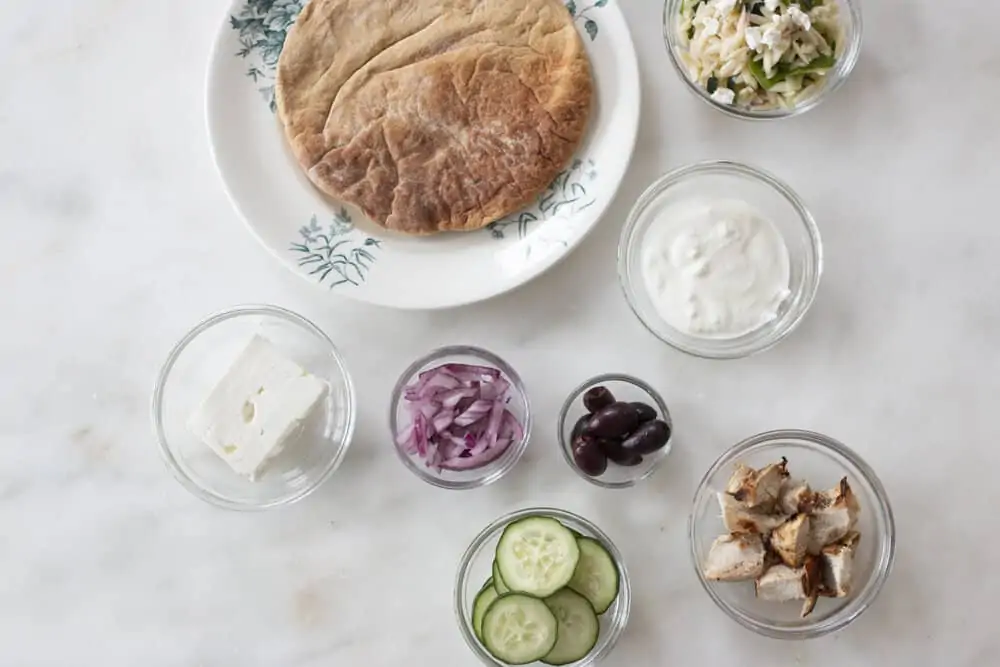 Lemon Feta Yogurt Spread
I use lemon-flavored olive oil to enhance the flavors. My friends in Capri make the most amazing olive oil that I love to use. It reminds me of Italy and my trips to Capri and it is also supporting a small business. They ship to the US!
I throw all this in the Cuisinart and blend until the garlic is mixed in. It's so good and keeps fresh in the fridge for a few days so you can reuse it.
Lemon Feta Yogurt Spread
blend together to complete