Gallery Wall
I recently switched my black and white gallery wall to a wall of Italy prints from my recent trip. Also, I thought this would be a great opportunity to share tips on what I have learned when it comes to creating your own gallery wall at home.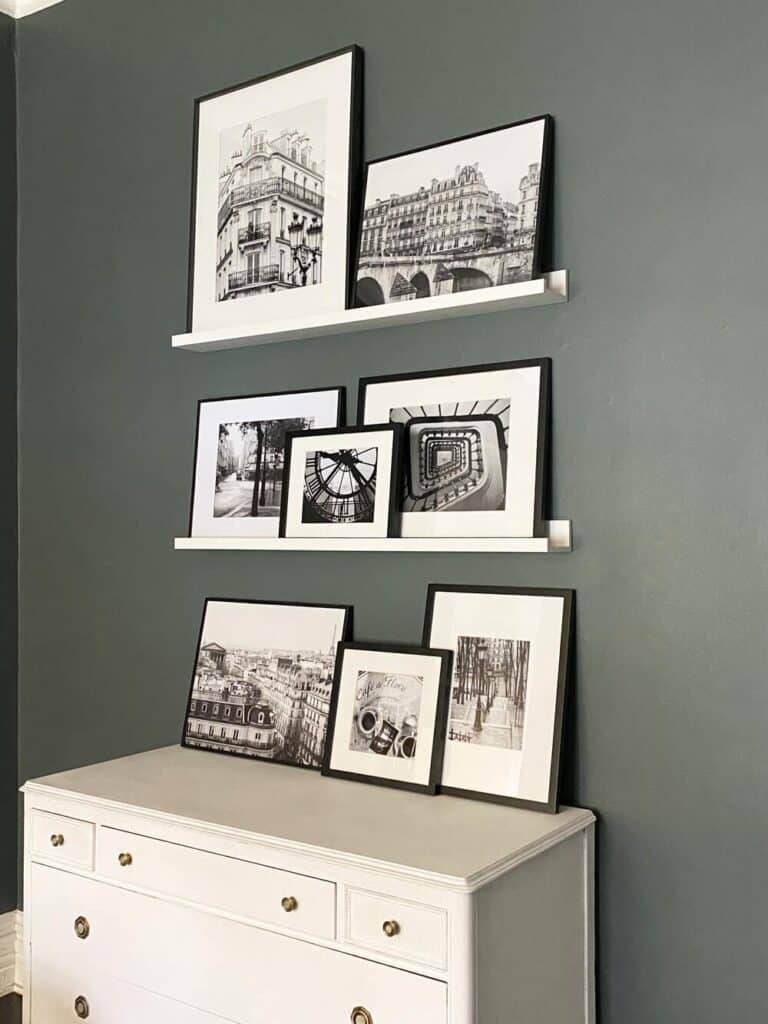 I kept the original frames and swapped out the prints. Since I purchased the frames with the ability to switch out the prints, it is much easier to do. If you have the prints professionally framed, you won't have this option.
Pick a Theme
Last time, my theme was Black and White Paris, I have done a Paris Gallery Wall and most recently an Italy Wall.
Pick a Favorite Piece and Build Around It
I always tell customers to do this when selecting even a set of 3. Choose a favorite piece and build out from there.
For my Italy Gallery Wall, I loved this print from Capri.
Build Around Your Biggest Piece
If you have to large pieces, make sure to balance them out with smaller pieces in between.
Access the Space and Map Out Sizes and Placement of Pieces
You can do this slowly over time. It doesn't have to happen all at the same time. If you are collecting pieces, just leave place holders.
FRAME OPTIONS
The frame options are affordable and of good quality. I picked up a few from Target, Ikea, and CB2.
Work with a pre-designed frameset. Or you can use Framebridge that will professional frame the images in their frames. You won't be able to swap the prints out, but this is still a good option for a gallery wall.
Target has affordable ones. This 12 set of frames is under $100
West Elm also has great options. You can choose the size you want and order multiple of that size or a variation.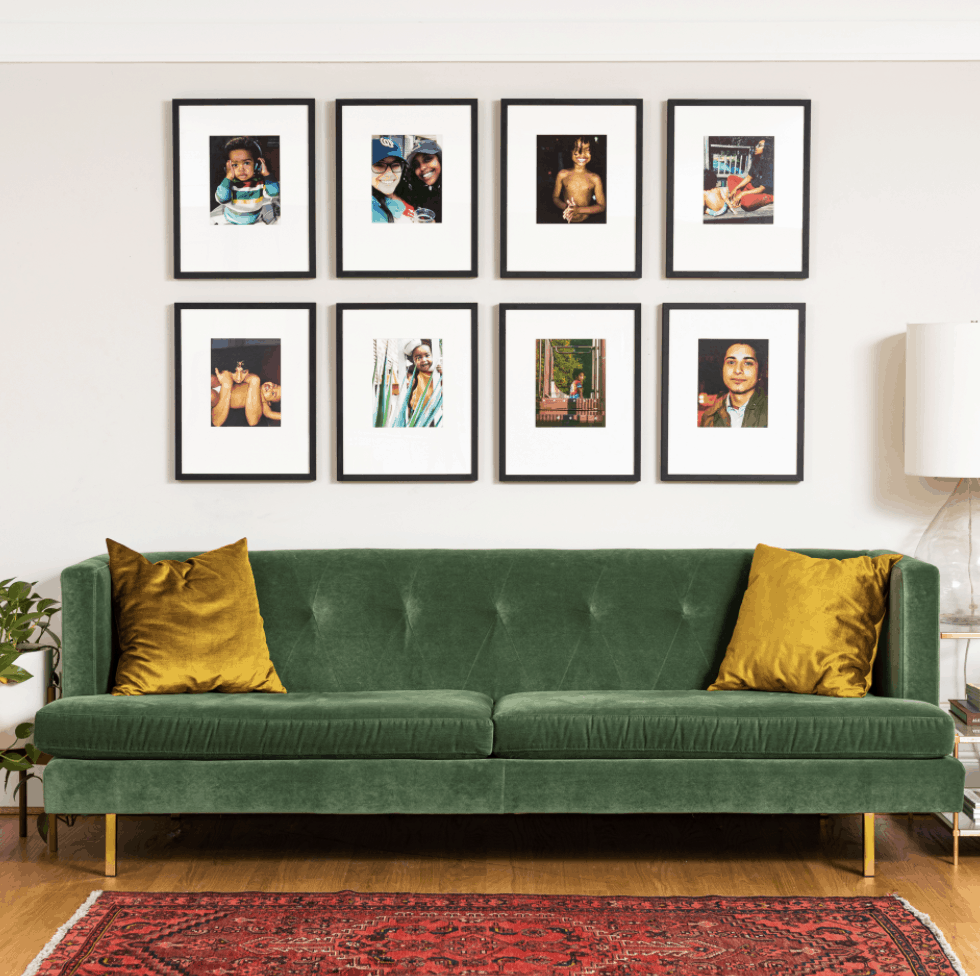 Hang or Lean Your Frames
I purchased my photo ledges from IKEA but you can also get them from Pottery Barn.
Pro Tip: Lay every frame on the floor before hanging and making holes. I always suggest customers use painters tape for the size of the frame to get an idea of what spacing will look like.
Mix and Match
Don't be afraid to mix and match frame colors and sizes. Also, a mixture of horizontal and vertical gives the wall variety and dimension.
Space Your Art 3″ Apart
Don't crowd your art. Give each piece the space it deserves to be admired.
Use a Grid System or Be Creative
If you like things more uniform, it's best to use all the same style of frames and sizes. If you want to be more creative, you can mix and match frames and sizes.
Make it Personal
On my Italy gallery wall, I framed a postcard from my hotel in Positano. It isn't a photograph but I loved the little sketch of the hotel facade and thought it would be a fun memory of that particular trip. Get creative on different non-photos you can frame, I was looking for a menu to frame but due to COVID most of the hotels didn't offer paper takeaway menus. I am still on the hunt for one in Paris.
*This post includes affiliate links. I make a small commission off of items purchased from my links. Merci!