Last week, my Mom called me to tell me that Emma (my 5 year old niece) thought that my sister loved Bobby (age 2) more than her. The reason being that my sister spends a lot more time with Bobby than Emma. As the youngest in the family, I totally understood where Emma was coming from. Of course, it isn't true at all. Emma is a smart and independent 5 year old who can dress herself and play in her room quietly on her own. My sister has made an effort to give Emma and Bobby their own "special time" so they feel loved equally.
Then it clicked, this was like me and my two businesses! I have had the print business since 2010 and the blog is the new baby. Of course, the blog takes up a lot of my time because it is growing and needs constant attention. There isn't one that I love more than the other. I am SO proud of the print business and how much it has grown over the years. Just like Emma, it can run on its own. I still fulfill every print order myself and write hand written notes to all my customers. I feel so incredibly lucky to do what I do every day. I know it really doesn't have to do with luck, it has to do with hard work.
As my friend Kat would say, "the print shop needs a little love". I am terrible at self promotion. If you have ever met me at a show, I never push my customers into buying anything. I have always wanted someone to feel emotionally connected to a piece. When I sell my work in person or through the print shop, customers have shared personal stories on their connection to the city of Paris. My photographs have been gifts to family member to remember a trip, graduation gifts, and I even have first time art collectors spending their allowance on my art.
The last two years, I have started work at 7 am and worked way into the evening. I love what I do and I wouldn't have it any other way. I know that it will be probably another year before the blog picks up and makes money. This has been the best month as far as traffic since starting the blog. I know hard work pays off and I am not giving up.
I wouldn't be where I am today with all of you who have supported me by buying my photographs. Thank you!! To show some love to the print shop, I am offering 20% off through the end of September on ALL PRINTS! Just enter the code MERCI at checkout. I rarely discount my work so this is a great opportunity to take advantage of.
If you have been looking for a way to support the blog, this is the BEST way. I don't do sponsored ads and I never push a product I don't believe in to my readers. This makes generating income through the blog a whole lot harder. I could take the easy way out, but I always want to be authentic and keep my great relationship with you.
If you need a little help deciding what to choose from the print shop, let me help! My friend Megann told me that she loves when I mention the best sellers. So here are the TOP 5 in the shop.
You can shop all of the Best Sellers Here
I discovered this adorable car on the streets of Paris near Parc Monceau. It turns out after asking around, this belongs to a teacher that works at a nearby school. This has been a really popular print in the shop in all sizes.
I am often asked which print is my favorite. This has been a favorite of mine since I shot it back in 2015. I remember how much love was in that room that day. I had lunch with my Paris family and they had friends over. We sat around the table eating and drinking while the kids ran from room to room. We took a few minutes to change courses and the light poured into the room illuminating the whole place. I quickly got up and grabbed my camera to capture this moment. It is the screen saver on my phone and hangs on my gallery wall at home.
I love the story behind this photograph. My friend Emily and I were out and about exploring her neighborhood which I had never really been to before. We were in the 16th arrondissement. I looked up and saw this oval window high above the city. I totally took a chance and convinced her that we should go find out if the view was to the Eiffel Tower. The window belonged to a hotel and their top suite had this view. We asked at the desk if we could see a room and within a few minutes we were in the elevator. I grabbed Emily's hand as we found out that we were going to the oval room. We had about 5 minutes to look around and I snapped this photo. I had no idea how popular it would be. I immediately text my mom with pride, "you never know unless you ask." This has been a best seller in black and white and color for three years and my most viewed item in the shop.
Montmartre was my first neighborhood in Paris and will always have a special place in my heart. This print hangs above the table I write the blog on and I look at it every day. It is printed larger than life and it makes me smile from ear to ear. Those long nights sitting in front of the computer aren't that bad knowing that I have a view of Paris to look at.
This photograph was from my trip to Paris in Winter of 2018. I checked into my apartment late so I really had no idea what to expect in the morning. I woke up early as usual and watched the sun slowly come into the room. I loved the detail on the balcony and the window view. I wish this was my view to wake up to every morning. It has been a best seller in the shop all year long.

New In The Shop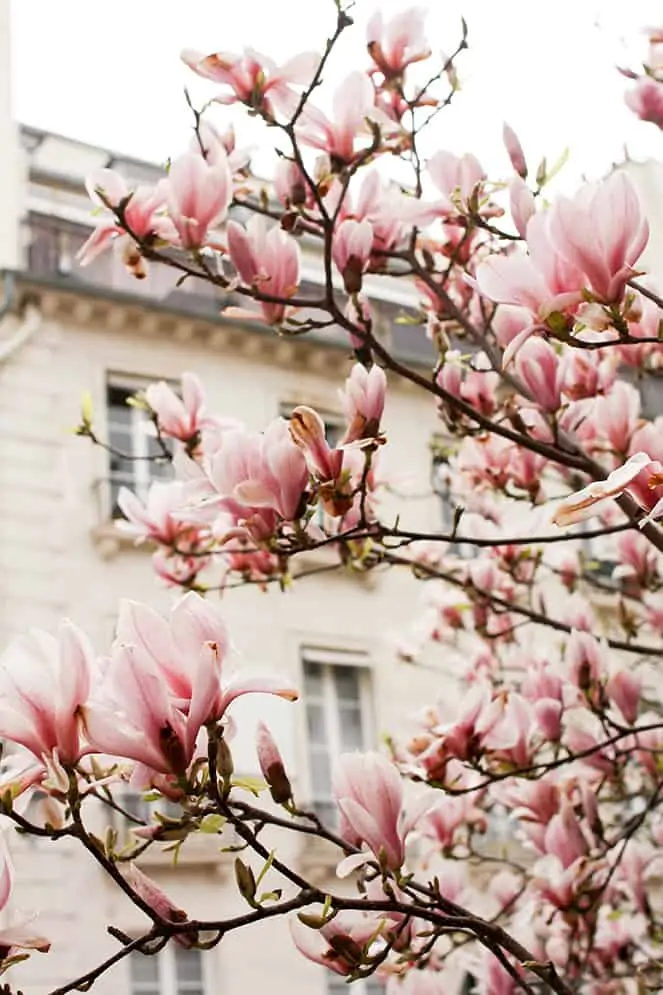 Enter MERCI at Checkout for 20% off all prints through October 3.