Living in France with some of the most amazing wines in the world can really spoil a girl! The wines really do pair perfectly with so many different dishes,situations, and just your life. With the holidays coming up, let Girl Meets Glass help you select some amazing wines to accompany your special moments this holiday season.
Whether you gather on Christmas Eve or Christmas Day for your holiday dinner, you need a few different wines for all the different flavors in the dishes and the different tastebuds of your family. I suggest a white and a red to pair with the taste buds of most people and the assortment of dishes and flavors that you'll have on the table.
I don't drink Riesling often, but whenever it's served, I remember how well it pairs with food. For dinner, try Trimbach Riesling. This white wine has spicy aromas of ginger and caraway seed and fresh exotic fruit flavors on the palate. Here you have the best of both worlds, the ripe flavors of pineapple and quince for a bit of a 'sweet taste', but a nice acidity and no residual sugar for the fans of a 'dry' white wine.
And for the red, I love the gamay grape as it's a great introduction to red wine for white wine lovers and it's fruity notes pair well with turkey, dressing and cranberry sauce. Let's look to the Beaujolais region; but not the Nouveau style that was just released, but let's get one with a little more aging time, a cru Beaujolais from Morgon. Try the Chateau de Pizay, it's bright fruit flavors, juicy acidity would be a great addition to your meal this year. Serve this red slightly chilled.
Are you hosting a Christmas Brunch, or perhaps a day after brunch? Then you need a 'breakfast wine'. Try a Bordeaux Blanc such as Château Graville Lacoste Graves Blanc. This blend has a bit more Semillon in it which lends nice stone fruit flavors and aromatics, while also not feeling too 'heavy' to drink earlier in the day. You can't really go wrong with mimosas either, but let's spruce them up, holiday style. Add in pomegranate or cranberry juice with a sprig of rosemary and thyme to complete the holiday theme.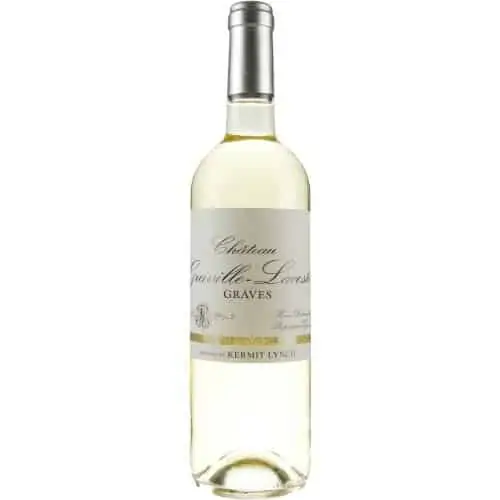 Hannukah
Celebrating Hanukkah, we have a wine for you. For the latkes, pair with a Chablis. You definitely want an unoaked Chardonnay to pair with this fried potato dish. That bright, fresh acidity will cut through the oil. Chardonnay is so versatile, it will work well with a chicken dish you may serve too. Look for noted producers such as Louis Jadot or William Fevre. For your brisket, red wine is definitely in order. Something with some structure and backbone so Ferraton Pere et Fils Saint Joseph fits the bill here.
Game Night
Perhaps you're doing a Game Night with your family this holiday season. What shall you serve to drink? If it's an active game like Pictionary or Charades, maybe you don't want a red wine as that could create quite the mess during the excitement and movement of game play. Barton & Guestier Vouvray is a good choice as it's aromatic and lively in the glass and a real crowd pleaser for dry and sweet wine drinkers alike. If it's a game of strategy, a wine 'chill' red wine would work well. Grab a red from M Chapoutier. Swirling it around in the glass for maximum aromas and flavors also gives you time to think strategy while you're playing.
New Year's Eve
Is it really New Years Eve if you're not drinking sparkling wine? In this case, since you'll be drinking sparkling most of the night, use a light crisp one that makes you want to eat. You'll stop to snack every now and then and hopefully won't overdo it. Bougrier Pure Loire Sparkling Vouvray from the Loire Valley using the Chenin Blanc grape, this sparkler has notes of lemon and honey. St Hilaire Blanc de Blancs Brut Blanquette de Limoux from the Limoux region in southern France made from the Mauzac grape. This region is said to have created the first sparkling wines, decades before Champagne. Think ripe pear, fresh ginger, and candied lemon zest.
Now for the most famous of wines, Champagne! So many to choose from, so many different styles, but for your parties this holiday season, the Nicolas Feuillatte Brut Rosé NV will get the party started or keep it going. Super juicy with flavors of ripe raspberry and cherry, this champagne is great with salty or fried foods.
Well, there you have it, a few different wines to celebrate your holidays with friends, family, or home on your couch with take out. No matter where you are or who you're with, you can drink amazing French wines this holiday season.
Tanisha Townsend has cultivated a community of wine enthusiasts through an unyielding passion for enology. As Chief Wine Officer of lifestyle agency, Girl Meets Glass, Tanisha leads wine classes and tours in Paris (and currently virtually). She also hosts the podcast, Wine School Dropout. Her goal is to empower individuals with advanced knowledge of wine & spirits in order to build confidence in their tastes and make choices as a better-informed consumer. Her wine bar guide to Paris '75 in the 75' is available on her website www.girlmeetsglass.com and you can find her @girlmeetsglass wherever you are on social media.