Valentine's Day is the one thing that gets me through the gloomy January. They roll out products as soon as Christmas is over in the US. The pink and red hearts pop on grey days of Winter. When I moved to Paris in 2013, I realized Valentine's Day was very much an American thing and not big at all. Over the years it has grown in popularity due to the American influence. I love that the French celebrate love year-round not just on one particular day. It is a commercial holiday to boost sales for all retailers I think.
If you don't have it in your budget, don't feel pressured to buy anything. This was fun to put together and I hope it inspires purchases for the ones you love. My niece and nephew are my forever Valentine's and you will see in the post what I sent them. ❤️
Small Business Love
I love this shop in Chicago that instantly transports you to Paris. They have so many fun French finds between books, dishes, candles, and Mariage Frères tea.
This is a fun gift to send little ones or those who love to bake. They have so many boxes with premeasured ingredients to make some of your favorite French desserts.
I made this lemon tart over the Summer and brought it to the neighbors for dessert. It was delicious.
They are offering a flower arranging class. The preorder is $85 and it is virtual. All the details are here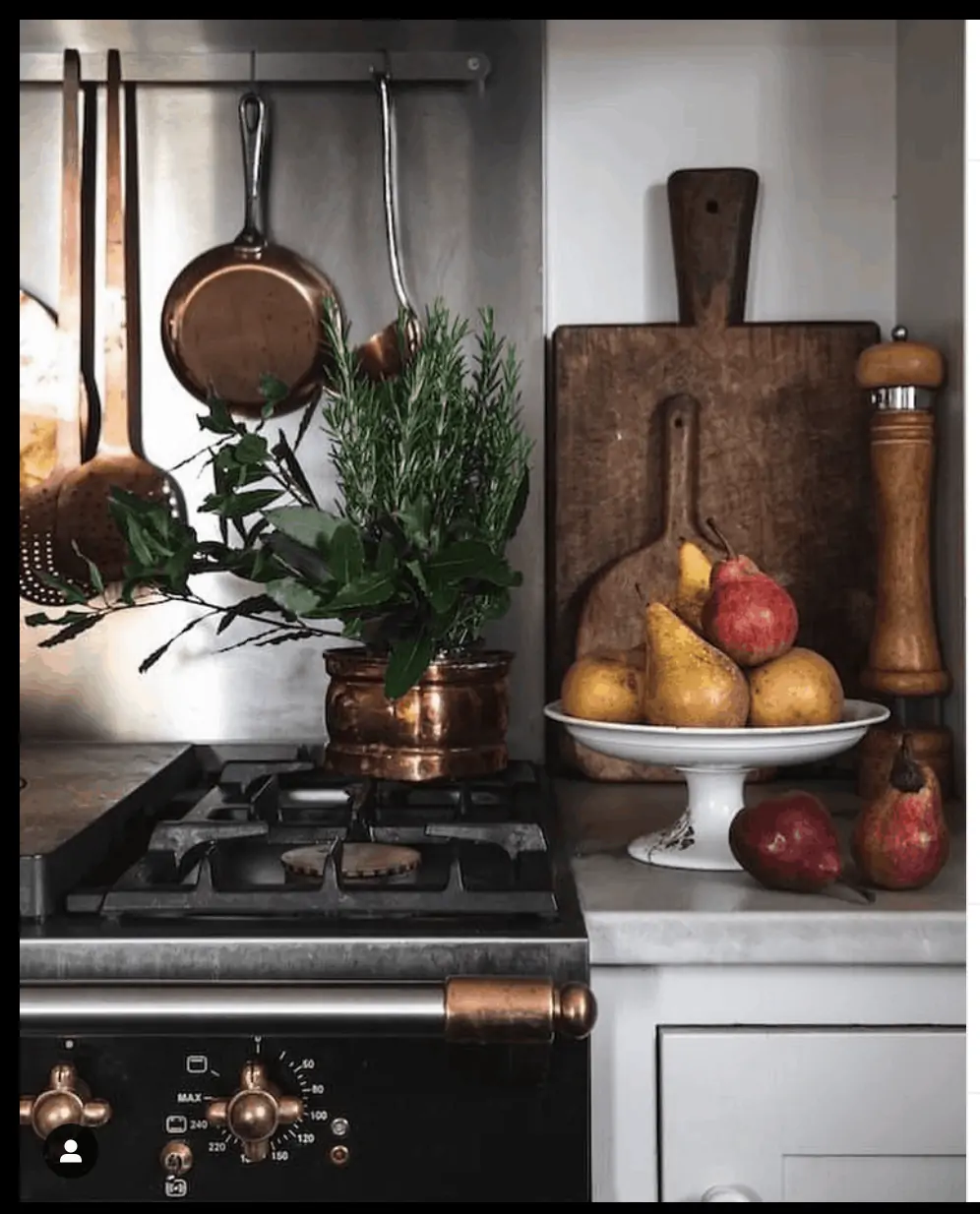 My Stylish French Box sends a curated themed box from France to your favorite Francophile. The February box has a French Kitchen theme. The boxes are a lot of fun to receive and especially with so many of us missing France, this is really special. They run $255 so this is a special high-end gift.
Tatte Bakery was on my list to visit for years! This past summer, I made it to Boston and I found an excuse to visit Tatte at least twice a day. It was amazing. They ship these super cute boxes of cookies and chocolates. Their signature box would make a great gift and it is under $50. Hint, if anyone wants to be my Valentine 😉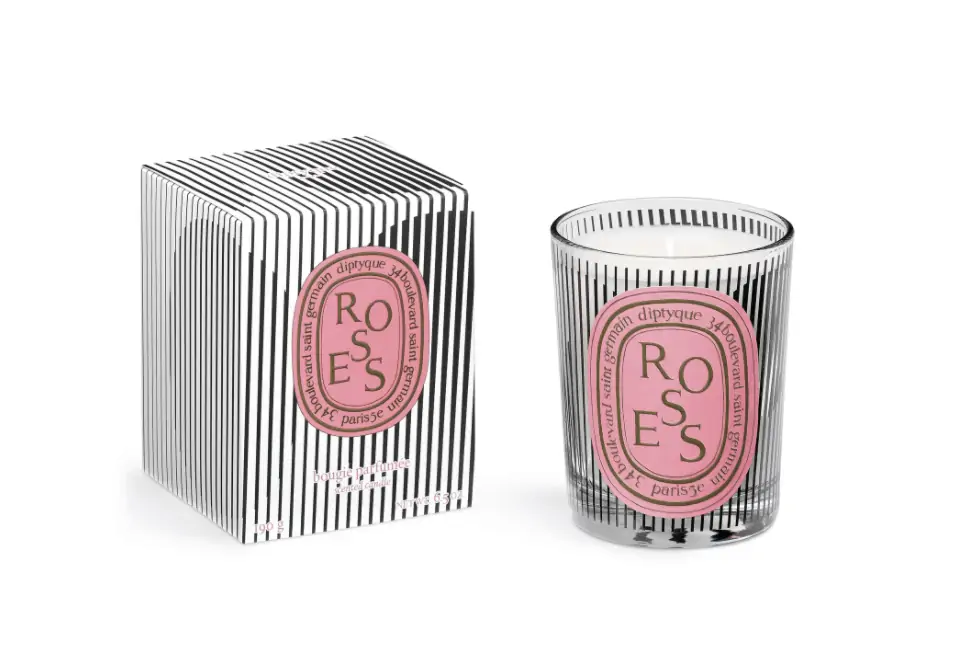 It wouldn't be a Gift Guide without a candle from Diptyque. I am a big fan. These candles are investments but they last a while. The rose scent is one of my favorites. This is a great gift for a friend or loved one. Self-care is a great gift!
As a kid, I used to love walking in William Sonoma because it smelled so good. I would walk around in one big circle and dream of things to bake and cook with all of their items. They have the best Christmas and Valentine's Day items. Here are just a few that caught my eye.
I have been a big fan of Cuyana for years and I own a lot of their products. Their leather products are made to last a long time. A few favorites of theirs that make great gifts include this convertible laptop case that gives you a built-in mouse pad, these travel cases are amazing and help me stay organized when I am on the go.
My signature is XO so this print is just too perfect. I love it for year-round in an office or kid's room.
For the coffee or tea lover. A mug to let you know you are thinking of them. My dad has special mugs to remind him of his kids and grandkids and every time he pulls it out for coffee he smiles.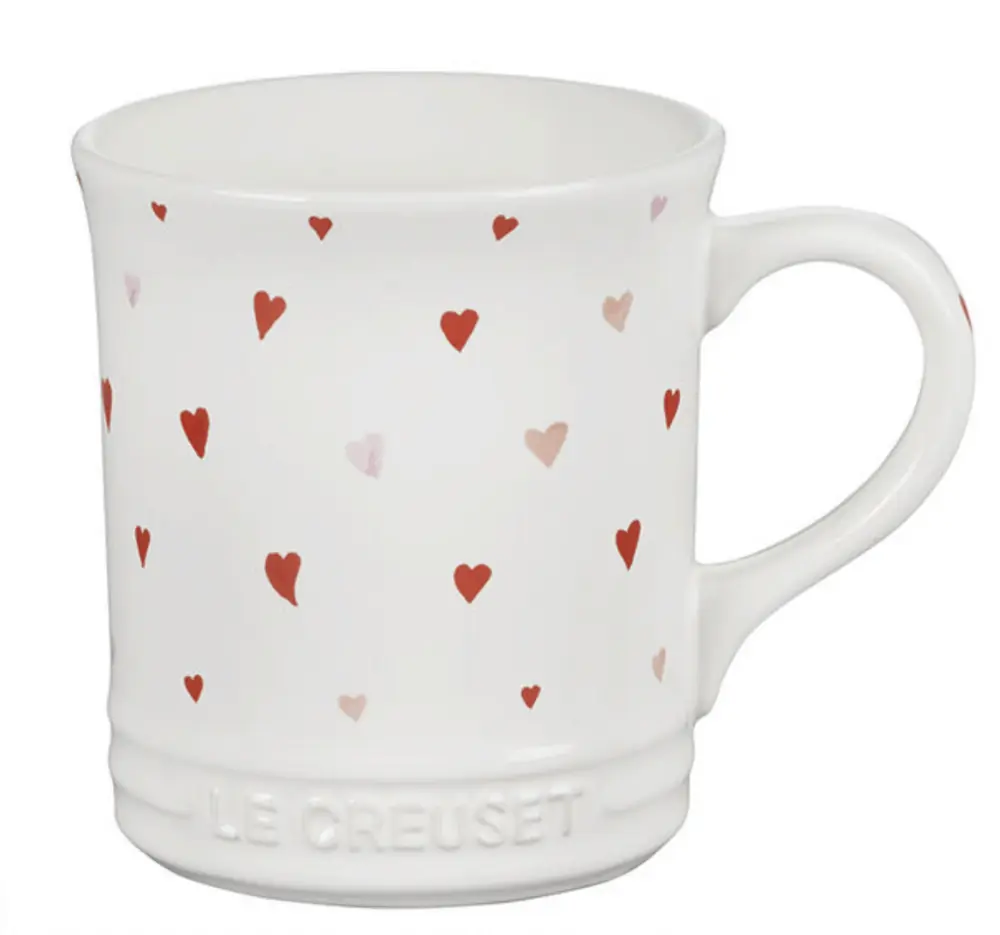 This one is a bit of a splurge but for a loved one missing Paris, I am sure they will appreciate this box of chocolates from Maison du Chocolat. The box honors the Blue Hour in Paris and can be reused in a different fun way. These chocolates are delicious and they have a few options with this box limited edition including champagne truffles.
I bought this for my niece and nephew as something fun to open in February. It is about $25 total with shipping and I know they will love using them for toast and PB and J! Update, Bobby and Emma got their box and they LOVE it. My sister called to tell me and they Facetimed me.
For the little or big ones that love to bake. These heart aprons are adorable!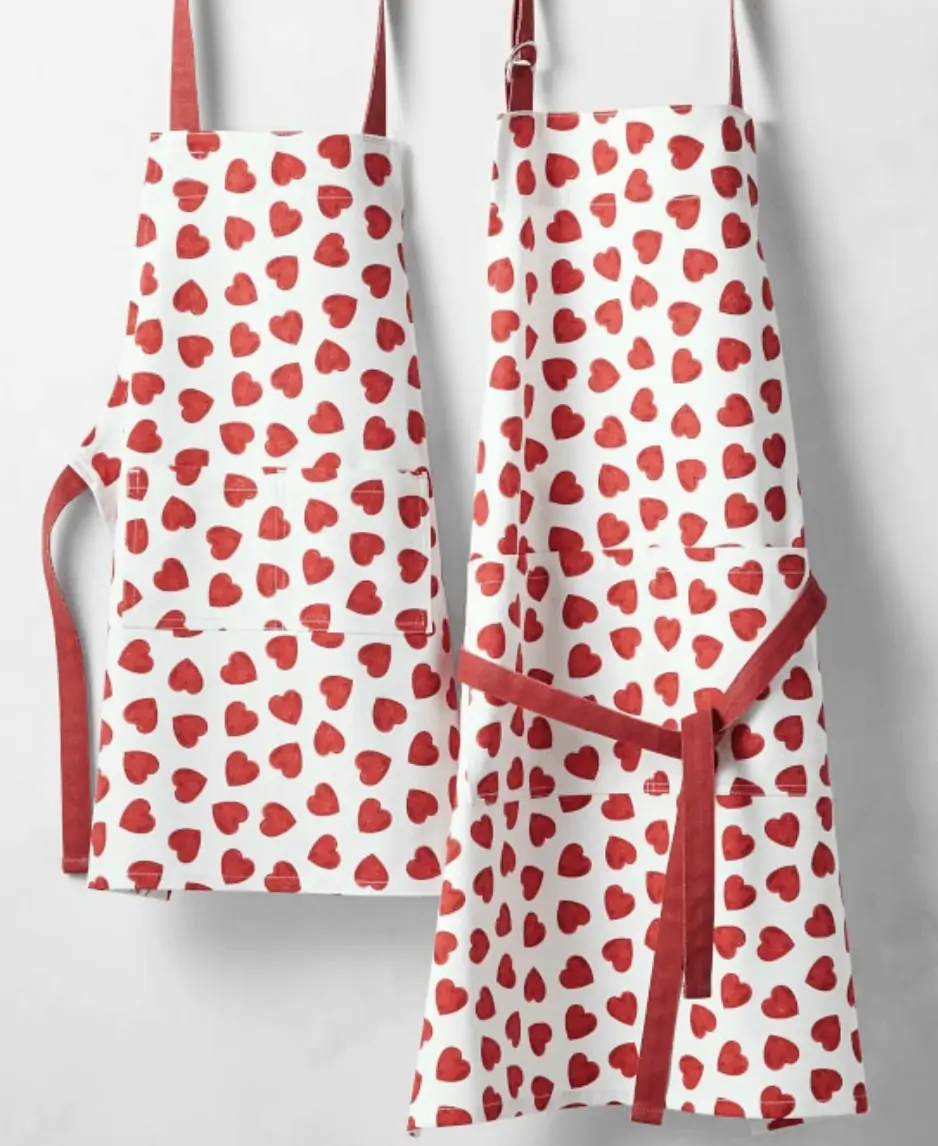 For the Little Ones
When my niece and nephew were born, it was pretty clear they would be my forever Valentine's. I love looking out for fun things to send them for Valentine's Day. They were the pajamas I send them all the time so these pink and red heart ones have Emma's name all over them.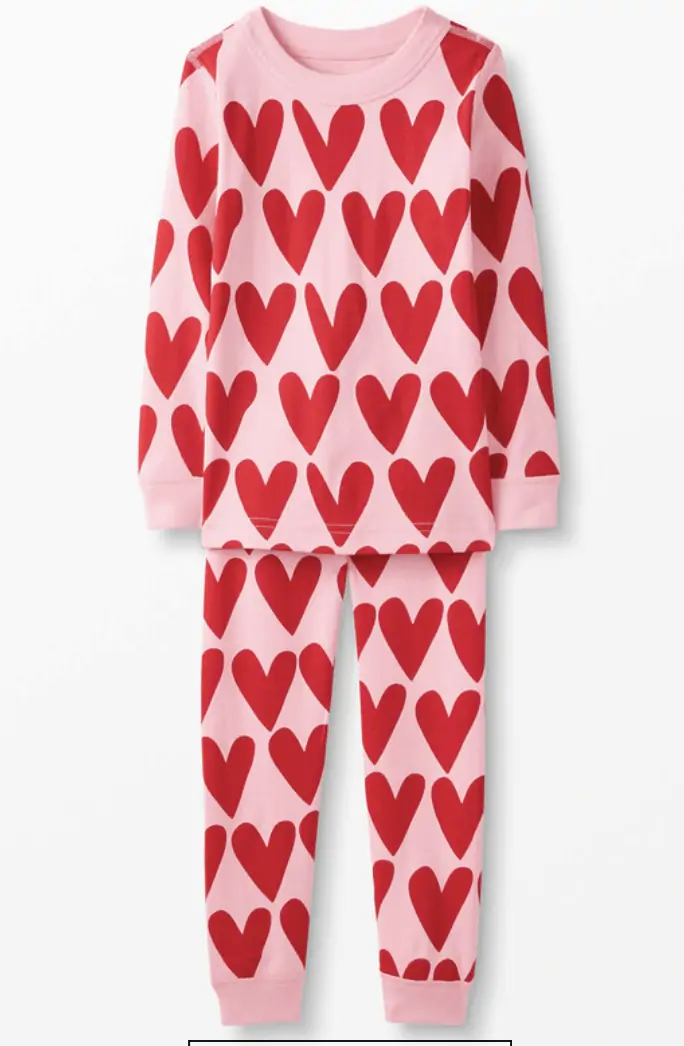 Make it personal. Frame a photo with Framebridge (one of my favorite places to frame art) Or make a book with Artifacts Uprising. I made a 2020 year end book with them and it turned out great.
This is a Chicago store that I love to browse in person and they have so many table top fun gift ideas.
Pajamas
I don't think it could be a Valentine's Day gift guide without pajamas. Matching pajamas are one of my favorite things! Here are a few I have my eye on. Also, I am including bras and underwear that I love and wear.
From Henri 🐶
This post includes affiliate links. I make a small commission off of items purchased through my links at no cost to you. Merci!