This week has been especially tough being apart from my family. We had a trip scheduled this weekend and I was supposed to be in Ohio with my Dad, sister, niece and nephew. It was clearly cancelled because of Coronavirus. My Dad is home alone and I am alone most days. If you are struggling as well being away from family and loved ones, I created a blog post on 7 ways to spread cheer. They are simple and inexpensive ideas. I would love to know if you have others to add to the list.
Social Distancing? You might be fighting Climate Change, too
15 Broadway Plays and Musicals You Can Watch on Stage from Home
Life in A Paris Without Restaurants (one of my favorite reads this week)
Parents that are staying home with kids, you are amazing. I tell my sister this every day. I created a growing list of online resources for ideas to learn while you are home. This includes kid projects and entertainment.
A Virtual Tour of some of your favorite places in Paris
My sister published an article and I couldn't be more proud.
Everlane is offering $50 denim. If you are looking to update your wardrobe this Spring for a small price. This is a great opportunity.
A list of Viral Concerts to watch online
Marseille's soap is having a comback
The Print Shop is now offering Gift Cards starting at just $10 you can give the gift of Paris
How This 150-Year-Old Painting Freezes a Fleeting Parisian Moment in Time
I am back to using this journal every morning. I write my gratitude and what is most important to me.
Macron puts Paris on 15-day lockdown to fight Coronavirus
Nordstrom is offering a large assortment of items at 25% off. They never do stuff like this. As you can imagine, they are taking a hard hit with stores being closed. My favorite Hudson jeans are on sale.
How to Recreate Your Cancelled Europe trip at Home
My Work From Home uniform includes these sweats from Lou and Grey which are 30% off right now. They are so comfortable.
Jess Key's shares her guide to Making the Most of Staying Home
David Lebovitz Shares some great recipes to make at home while we are all on lockdown and staying healthy.
Flowers for Dreams is offering mini bouquets to be delivered to hospitals in the Chicago area for only $20
Meghan of Wit and Whimsy Shares 17 Uplifting Things to do in Uncertain Times
The Do's and Don'ts of Social Distancing
Anthropologie is running 25% off everything plus FREE shipping over $50
Paris to close parks to reduce Coronavirus Infection Risk
Grace Atwood of The Stripe shares her best work from home tips
These French napkins from Sur la Table are so adorable.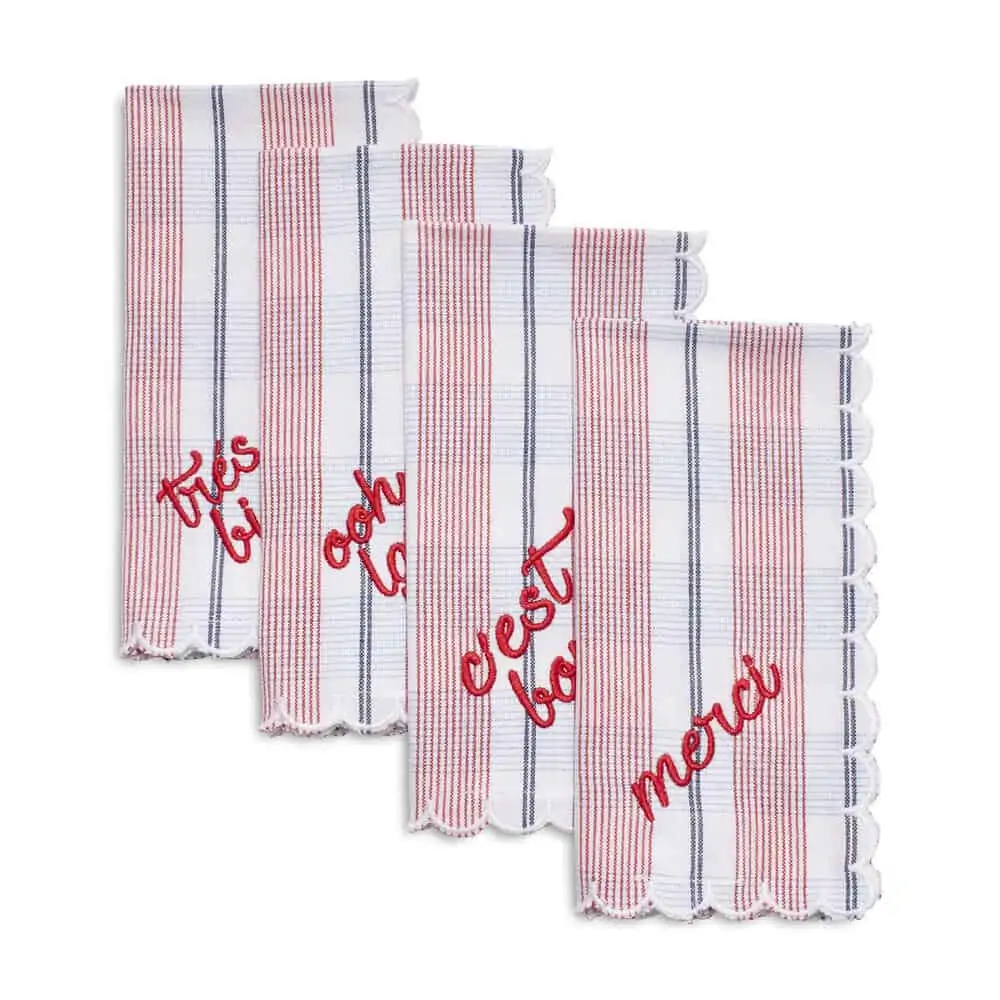 If you need a break from the news ( I know I do) You can watch every episode of Julia Child's The French Chef online. You will come out of this a master in French cooking 😉
5 Gardens You Can Virtually Tour including Monet's Garden in Giverny
What Place do Influencers have in a Pandemic? (an interesting read)
P.S. Ways to Support the Blog Thank you so much for your support! xo
This post does include affiliate links. I make a small commission off of items purchased through my links. Merci