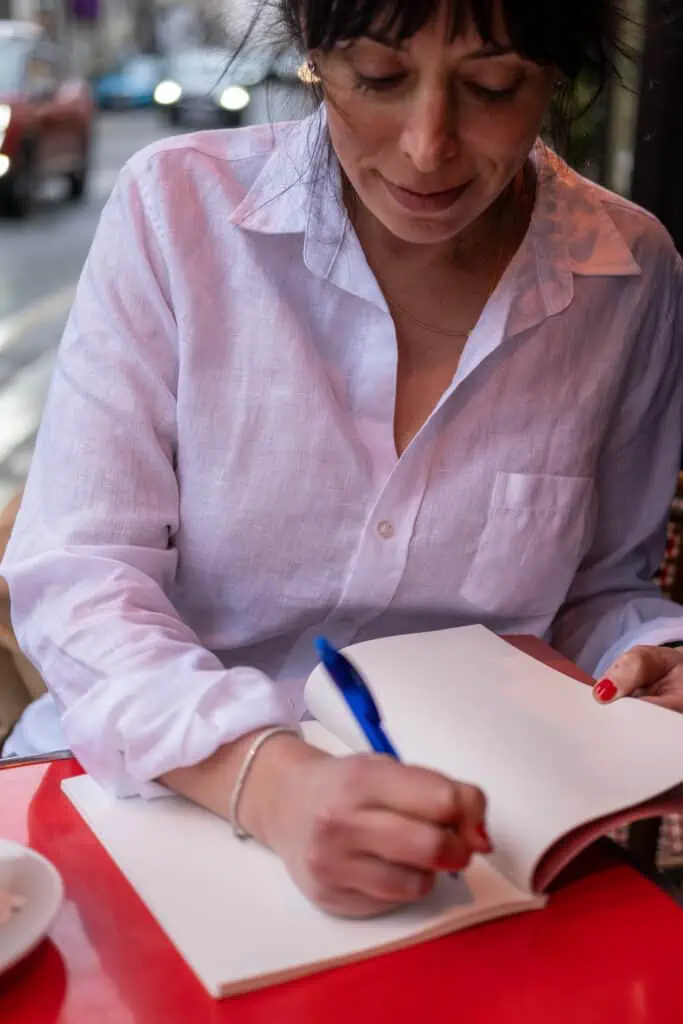 I recently discovered the brand Frank & Eileen through friends. They are a female-owned sustainable brand offering quality pieces to keep in your wardrobe for years. The fabrics include twill, linen, and cotton in various fantastic styles that you can put your unique spin on. I love that you can layer the pieces with a jacket over a button-up for cooler days and wear a linen shirt on a warmer day. The sleeves can be rolled up or left cuffed, depending on your preference.
Paris Capsule Spring Wardrobe
The pieces I packed for Paris are versatile and great for a spring capsule wardrobe. You can mix and match to create different outfits, especially if you pack in a carry-on like mine. A simple, quick steam will help refresh any wrinkles and have your pieces looking great for getting out and about in Paris.

Frank & Eileen Spring Pieces
For Paris in the spring, I packed three great bottoms that I knew would work well with various tops throughout my trip: black jeans, white jeans, and a classic denim pair. I wear my normal size 27, and the fabric has some stretch. The Sligo style caught my eye the most, and I think I ended up with the same type in three colors which is pretty typical for me.

For my black denim button up, I took a size small which was a bit larger than other brands sizing. It felt good and comfortable, especially for traveling around Paris. You can play around with how you style the shirt and tuck it in or leave it out. I cuffed my sleeves and unbuttoned one button to tie it for a warm spring day.
*This post was sponsored courtesy of Frank & Eileen. All opinions are my own, and I love this brand and their products and I hope you do too!