Fall weather comes with cozy cold temperatures and rain. This post came in by a reader request for raincoats for the Fall season. You can always expect rain in Paris at some point and it is important to dress for the weather. These styles can be worn wherever you are and are also packed for your next trip to Paris.
Raincoats for Fall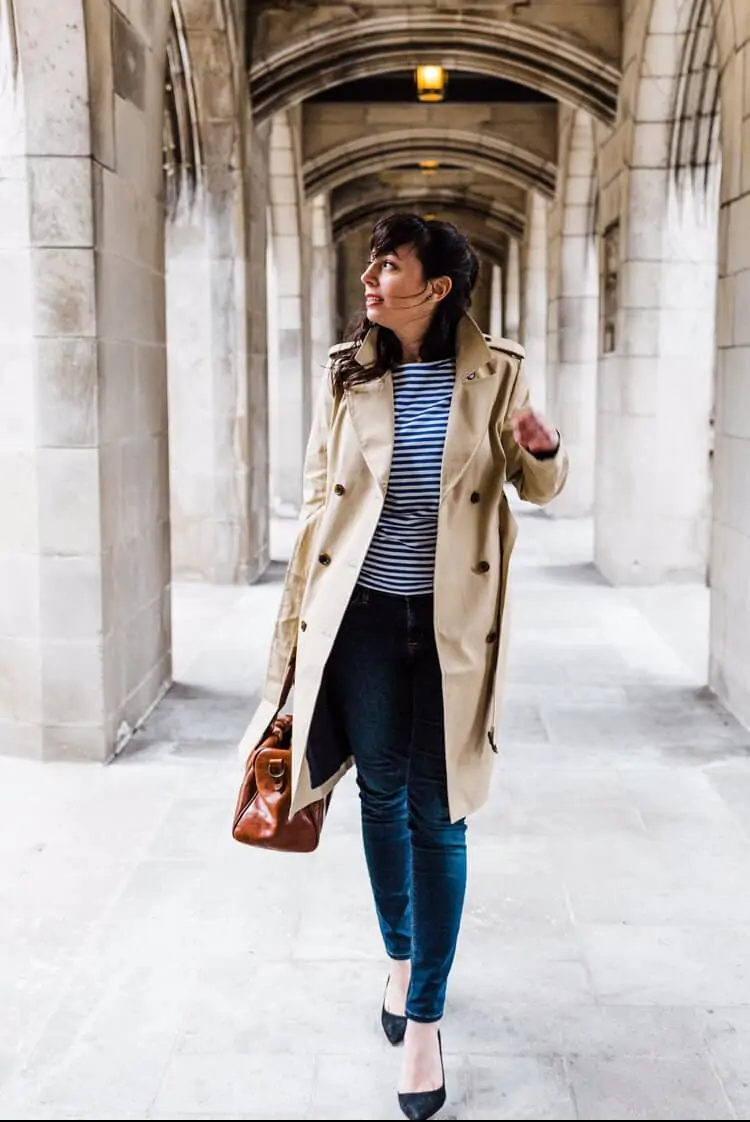 I highly recommend sizing down on the JCrew Trench. It is also on major sale right now!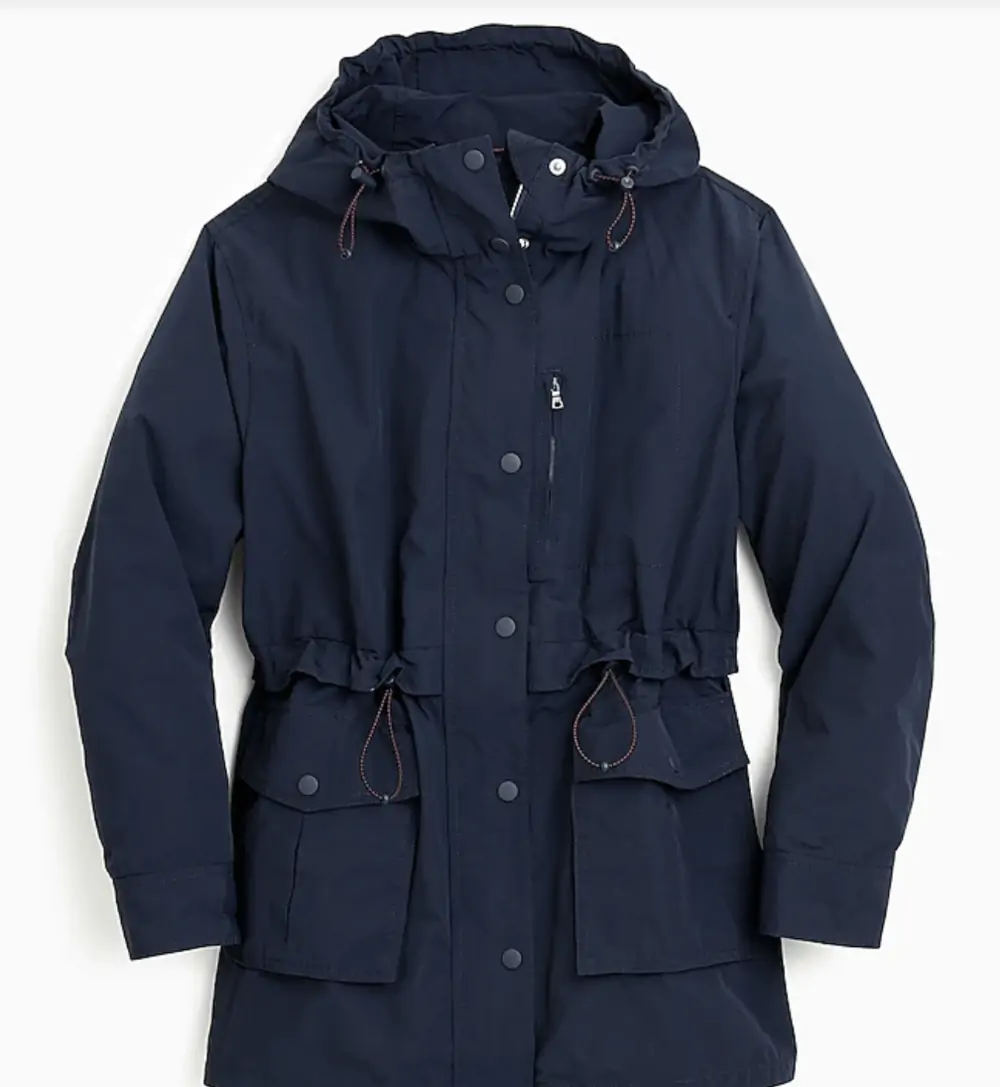 I also own this rain coat which is great for Spring or if you wear it in Fall make sure to layer a bit under. I have a small.
The Sézane trench coat is classic French. The trench sells out fast so if you have your eye on it, I recommend grabbing it. This is the real deal if that is what you are looking for. I have one of their coats and it has lasted through multiple seasons and they are great with customer service. For size reference, I have a size 36.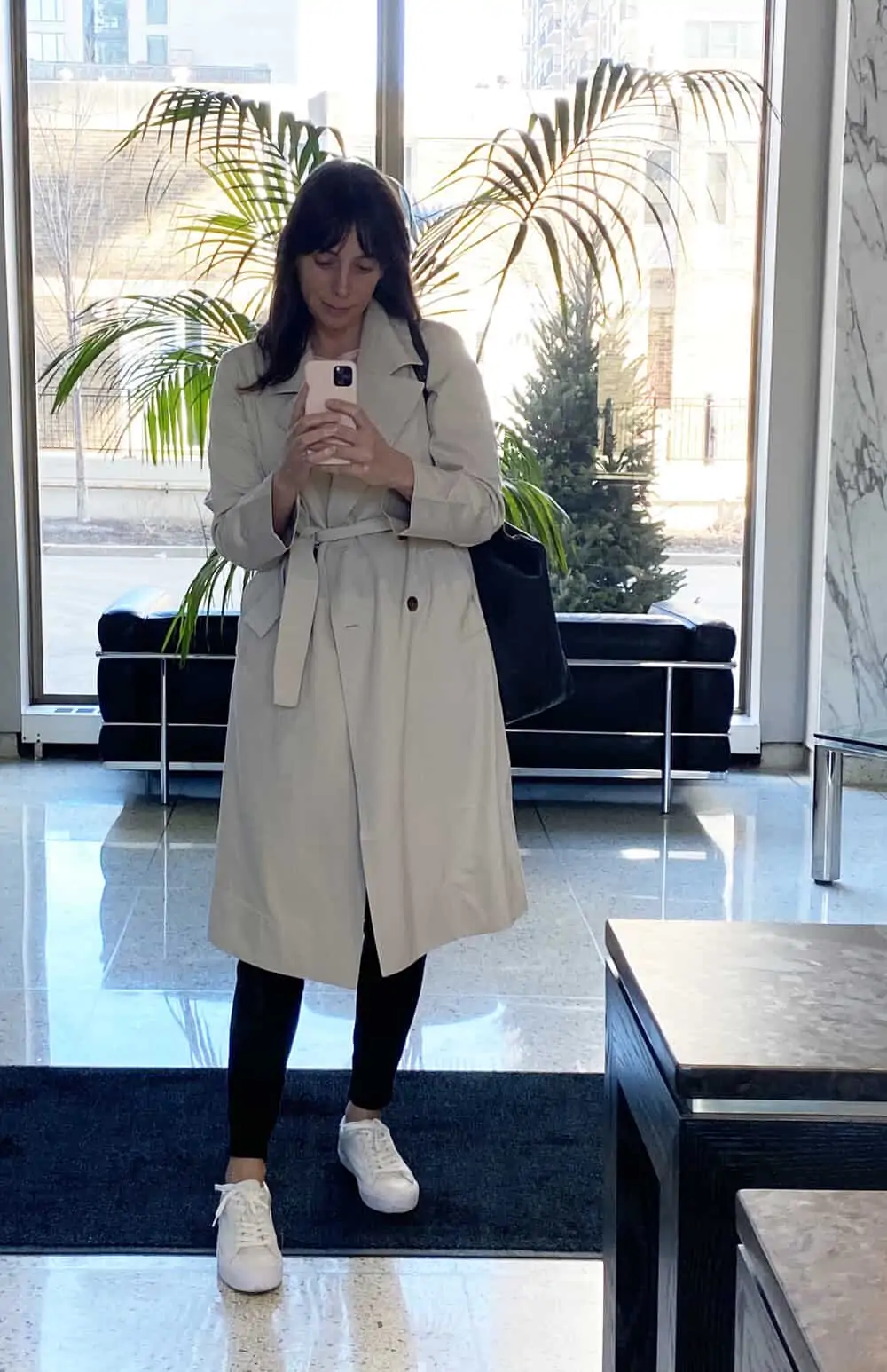 I own the Everlane Drapey Trench. They also have a traditional style too.
Cuyana is one of my favorite brands. Their products tend to be pricier but they are made to last several years. All the items that I own from them including their top zip tote have been around for a long time.
In true Parisian fashion, I rarely have seen anyone walk around the city in rain boots even in downpours. But, to be practical I think owning a pair is essential. Even as an adult, it is fun to be able to step in a puddle knowing your ankles and feet are protected.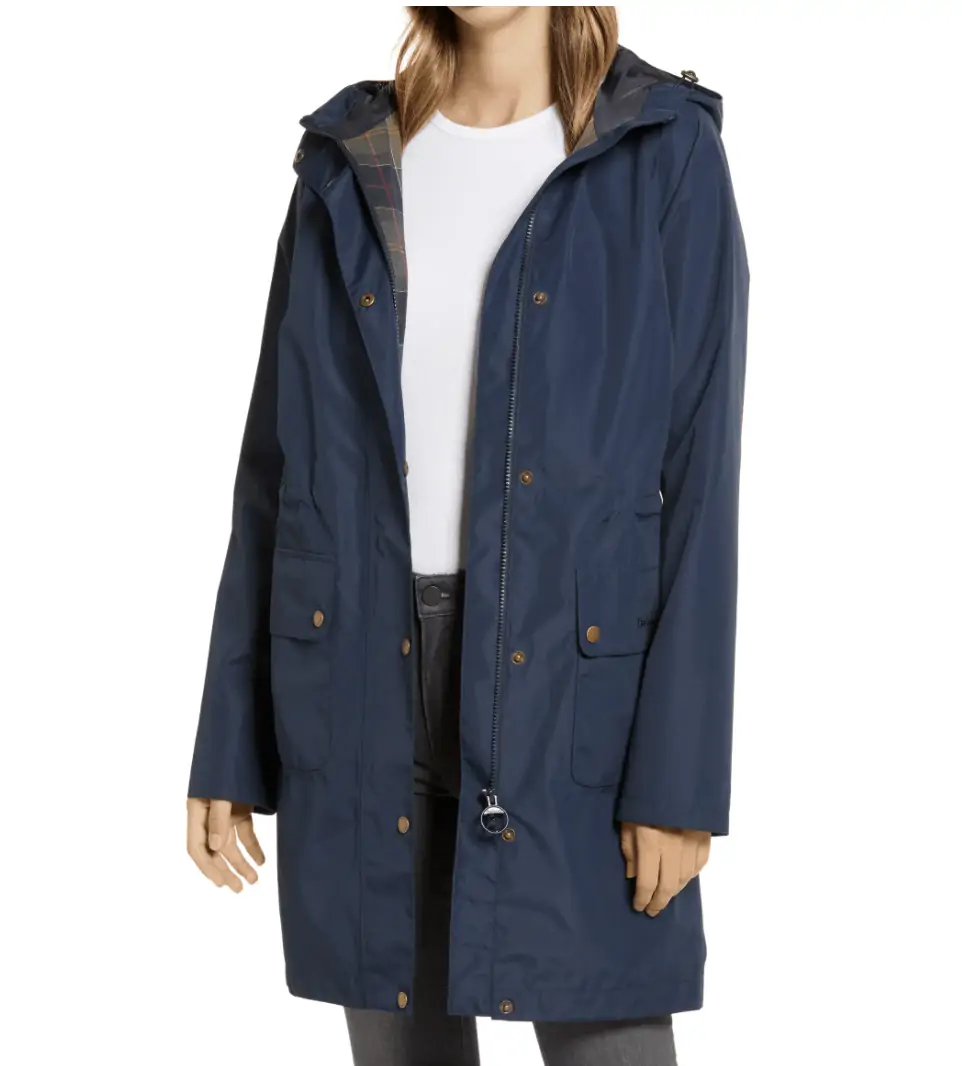 This Barbour coat was on Nordstrom Anniversary and sold out but it is back and on Sale. I have a navy Barbour coat that I love and has lasted me years. I have a quilted warmer one but if you are looking for something for the rain, this is a great option.
Shoes
I love my Blondos. If you are new around here, Blondos are waterproof shoes out of a company in Canada. I first discovered them at Nordstrom and they have been a gamechanger in many ways. First, they are really comfortable, stylish, and waterproof. I have walked miles in their boots and it has never been a problem. In Paris, you never know when might rain unexpectedly and after ruining a few pairs of shoes, these have saved me many times. I own the ankle booties and also the to the knee suede boots. ( I have two pairs) Plus, a sneaker pair that is great to slide into when running quick errands.
Blondos are affordable which is essential right now with budgets being tight. I promise you will carry these boots through multiple years so it is a good investment. Next year in Paris, you will be thanking me. It was one of my most purchased items from readers last year.
(note, if you look through this year's styles you have to weed through them. They must have switched designers to go a little edgier. But the classics are still there)
Aigle
I found the Aigle brand in Paris years ago from a recommendation from a friend. I bought my niece adorable rain boots and I bought some to match. Emma grew out of them too quickly to wear them and they were passed down to Bobby. I haven't been able to find them in the US, but I just checked the Canadian site and they offer FREE shipping. Plus, they are running a 25% off sale. I own these in blue and then I got these for the snow to keep warm. I normally wear a 39/40. They have 40 available. Someone, please snag them! (sizes are limited)
P.S. Don't miss What to do in Paris When it Rains
This post includes affiliate links. I make a small commission off of items purchased through my links. This helps contribute to my coffee and croissant fund. Merci!