One of the questions I get asked most often is for my favorite Diptyque candle scents. So here you go! I know they are an investment, believe me, it took me years to buy my first Diptyque candle, and then I was afraid to burn it. I gave my brother in law this Tilleul candle to remind him of our family trip to Nice last year and he won't open it! He spent a week talking about the smell of the trees and I thought it was the perfect gift. (hint if you know him to tell him to open it)
I wrote this blog post on how to care for your Diptyque candle which will really help make it last longer. The first burn should be 2 hours so make sure you plan accordingly.
Now that I am home 90% of the day, there is something so comforting and calming about lighting a candle.
Here are a few reasons when I light my Diptyque candle.
Rainy Days

Clean Kitchen

Sunday Mornings with the paper

End of the Day Wine

Yoga/Meditation
This scent is something I would burn year round. It is clean and fresh and it makes me really happy. It isn't too powerful. I know everyone is a huge Baies fan and I totally get it, it was my first candle but this is now my favorite.
I have been burning Roses in the library in the early morning when I am reading the paper or just hanging out at the end of the day. The scent is fresh and clean.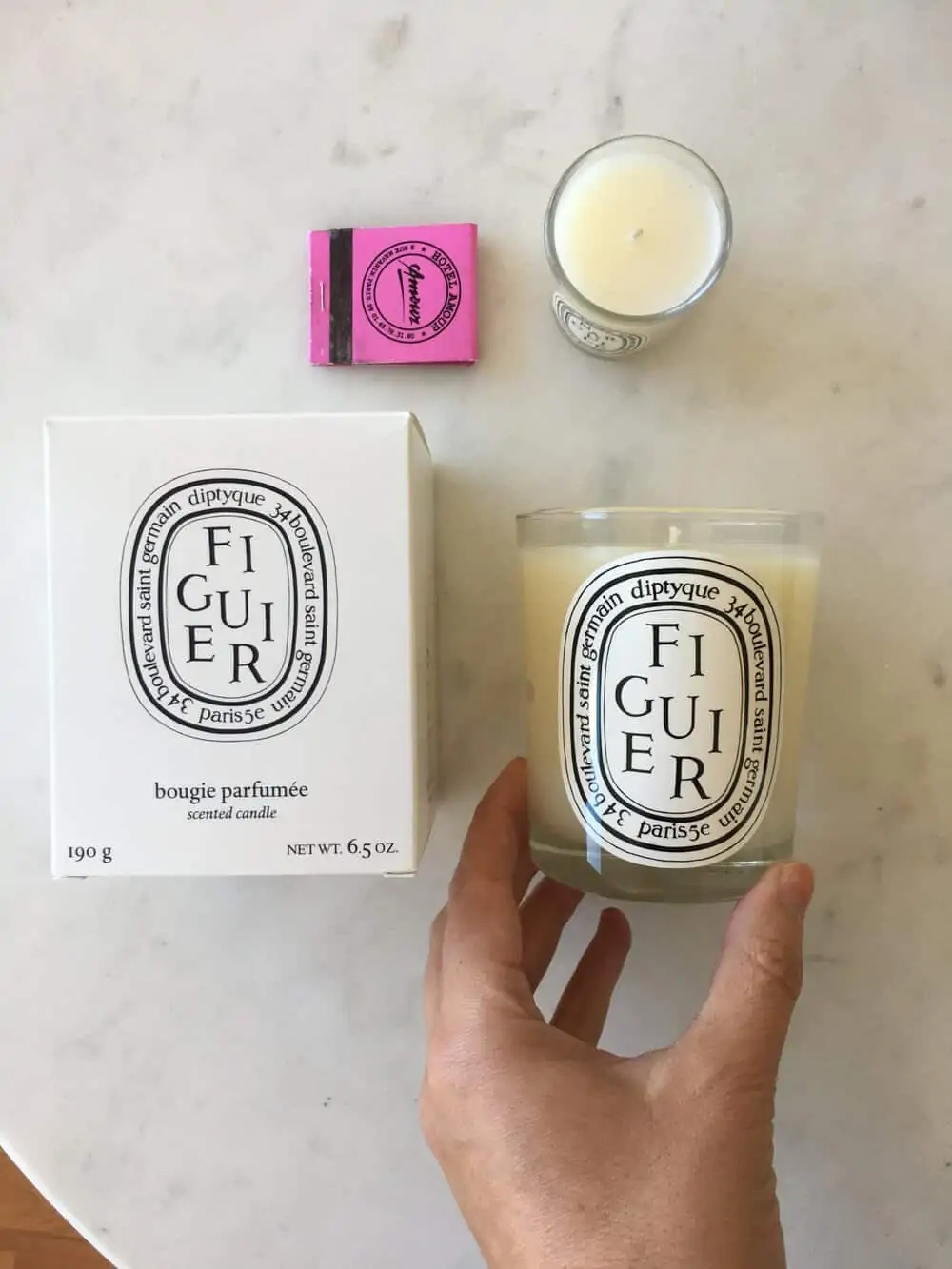 Fig is a lovely clean scent that is perfect for a kitchen. I usually choose this one as a gift scent for people because it isn't too strong.
*If you are in Chicago, the store in Wicker Park/Bucktown is offering UPS Ground Complimentary Shipping, Curbside Orders (grab that gift for a friend or yourself) in-store shopping is also an option with limited capacity.
This post includes affiliate links. I make a small commission off of items purchased through my links. Merci!
Cyprus wasn't really on my radar but it was recommended to me and gifted by the team of Diptyque. I really like the way it smells. A perfect end to Summer candle
This is also known as Linden Tree Blossom. I was first introduced to this scent on my trip to the South of France last year. There were so many trees with the most heavenly scent outside the apartment we rented in Nice. I had no idea there was a candle that smelled like it.
This post includes affiliate links. I make a small commission off of items purchased through my links. Merci!