Paris in the Spring is one of my favorite times to visit for so many reasons. There is a buzz in the air after being inside over Winter. The terraces are packed with people from lunch to way past happy hour and the city starts to bloom. It begins with the magnolia blossoms, followed by apple blossoms, cherry blossoms, and then finally chestnut blossoms. Paris is sprinkled with different shades of pink from March through May and it is absolutely beautiful. Don't forget the white blossom trees and the purple wisteria too.
Where to See Paris in Bloom
Magnolia
Eiffel Tower
Shop Paris Magnolia Eiffel Tower Print Here
The Tuileries Gardens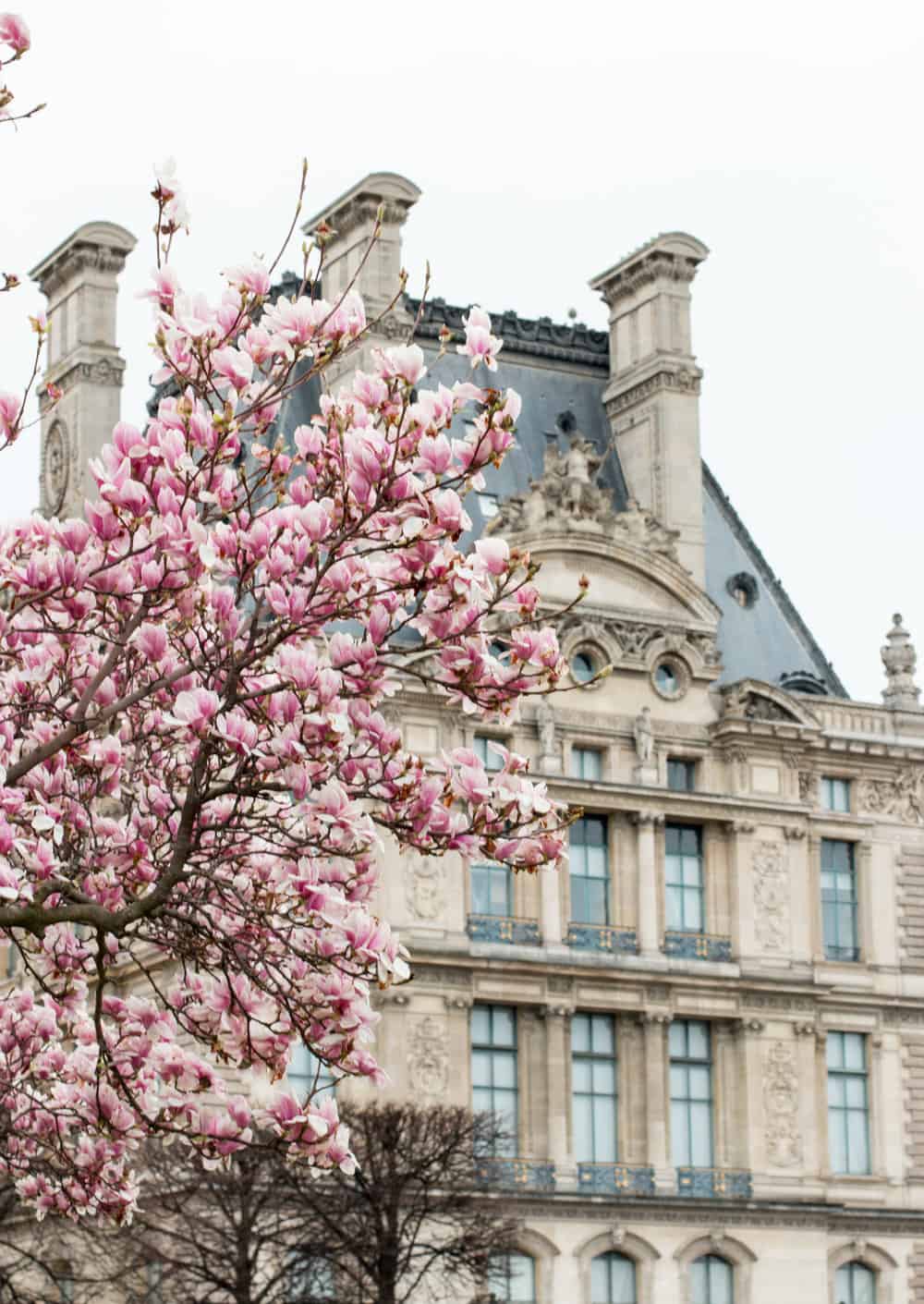 Shop Tuileries Magnolia Print Here
Palais Royal
Shop Palais Royal in Spring Print Here
Parc Monceau
Shop Parc Monceau Magnolias in Bloom Print Here
Hôtel de Ville
Apple Blossoms
When I first arrived in Paris, I thought these were cherry blossoms. I had never seen cherry blossoms and I didn't know what to expect. Apple blossoms are smaller and cherry blossoms are light and fluffy and a lot bigger.
Shop Paris in Bloom in front of the Eiffel Tower Print Here
Cherry Blossoms
Shop Eiffel Tower Spring Cherry Blossoms Print Here
Jardin Des Plantes
Shop Jardin des Plantes in Bloom Print Here
Notre Dame
Shop Notre Dame in Paris Print Here
Shop Notre Dame Cherry Blossom Print Here
Jardin Anne Frank
St Paul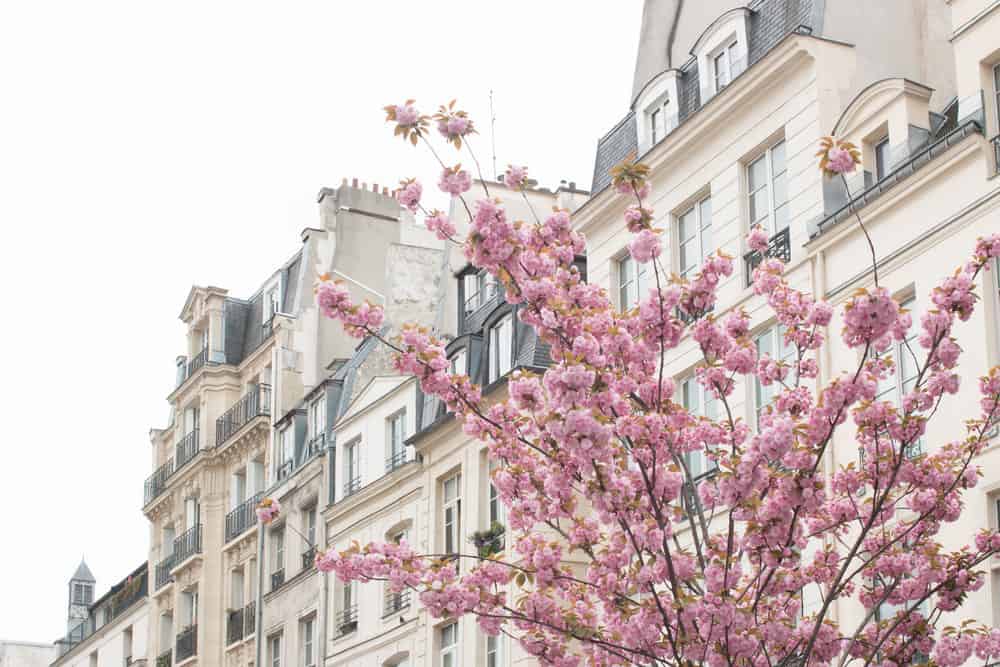 Shakespeare and Co
Wisteria
Montmartre
Il de la Cité
Shop Purple Wisteria in Paris Print Here
Chestnut Blossoms
These will last throughout May and will be around longer than the two week cherry blossoms.
Place Dauphine
Shop Spring in Place Dauphine Print Here
These images are available for sale in The Print Shop and a great way to support me and the blog! xo
P.S. If you are traveling to Paris this Spring don't miss my post on What to Pack for Paris in the Spring